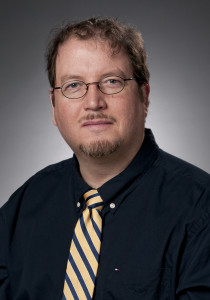 Adam Fenech, Ph.D. (Toronto) – Dr. Fenech has worked extensively in the area of climate change since 1988 starting with the IPCC First Assessment Report. He has edited 7 books on climate change, most recently as editor of the international journal on Climate Impacts and Adaptation Science. Dr. Fenech has taught at the University of Toronto since 1998, and lectures regularly at universities across Canada and around the world. Dr. Fenech is presently the director of the Climate Lab at the University of Prince Edward Island.
T. 902.620.5220  afenech@upei.ca
Neil Comer, Ph.D. (McGill)– Dr. Comer has worked training meteorologists as part of Weather Services International (WSI), a company that develops forecasting technologies for the media, aviation, energy trading and utility industries. More recently, he developed the Canadian Climate Change Scenarios Network website tool working for Environment Canada. Dr. Comer teaches climate scenarios training seminars across Canada and around the world. He is presently a climate researcher at the University of Prince Edward Island.
T. 902.620.5221 ncomer@upei.ca

Don Jardine, B.Sc. (New Brunswick)– Don is the Principal of DE Jardine Consulting in Winsloe South, PEI. He has over 30 years experience with the Government of Prince Edward Island in environmental issues including environmental management, hydro-geological investigations, waste management, environmental assessment, climate change, petroleum storage systems, pesticide management and other fields. For the past three years, he managed climate change adaptation projects on PEI and helped coordinate activities on PEI with those occurring in the other Atlantic Provinces.
T. 902.368.2549 dejardineconsult@eastlink.ca
Derek Tsui, B.Sc. (Toronto) – Derek is a graduate in Computer Science and Statistics whose work since graduation has been analyzing large system relational databases, predominantly meteorological.  He has worked in the past with Environment Canada, private consulting and the Ontario provincial municipal property assessment corporation. His experience with large datasets, programming and analysis is a valuable contribution to the UPEI Climate Lab.
Adam Irawan, B.Sc. (Toronto) – Adam is a graduate in Software Engineering who has worked for Environment Canada and IBM on system hardware development and open source software programming in the past. His extensive skills in programming languages, operating systems, hardware experience, new server development, setup and implementation are welcomed at the UPEI Climate Lab.
Carrie Houston, P.Eng (Dalhousie)– Carrie is a professional engineer who is in the final stages of completing her Masters of Science in Renewable Energy at Murdoch University in Perth, Australia. She worked with the Town of Stratford, PEI on behalf of a private developer to research, design and present the first "Sustainable Subdivision" development concept to be approved for implementation on Prince Edward island.
Josh MacFadyn, Ph.D. (Guelph) – Dr. MacFadyn is a SSSHRC Postdoctoral Fellow at the University of Western Ontario engaged in research and publishing in topics related to historical resource and land use on Prince Edward Island and other provinces.