Island Studies Press is t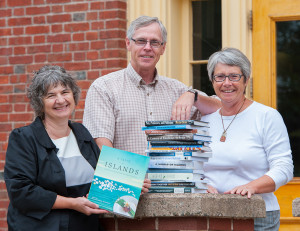 he publishing arm of the Institute of Island Studies at the University of Prince Edward Island. As such it produces scholarly books for a popular audience.
Several of our titles have been chosen Publication of the Year, and most recently, Those Splendid Girls and Samuel Holland: His Work and Legacy on Prince Edward Island, were both shortlisted for the PEI Book Award 2016 in non-fiction. Our very own battle of the books!
A special component of our work is the Island Studies Series of short monographs dealing with aspects of culture and environment of Prince Edward Island.
We welcome manuscript submissions. Contact us at ispstaff@upei.ca for further information.