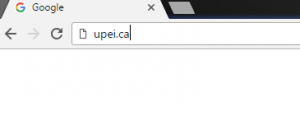 Step 1: Visit the upei.ca homepage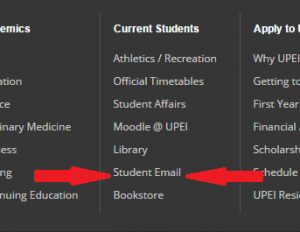 Step 2: Scroll down to the bottom of the web page, and select "Student Email" which is located under the "Current Students" section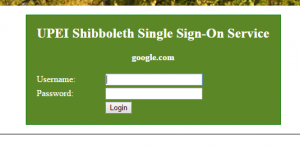 Step 3: You will then be brought to the "Shibboleth" login page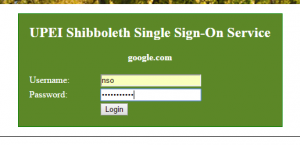 Step 4: Enter in your UPEI login username and password and select "Login" and you will be brought to your UPEI email inbox

Don't know your UPEI login username and password?
Your login details would have been sent to you along with your acceptance letter to UPEI. If you have already signed into myUPEI before to register for your courses for example, the login and password are the exact same to access your email account.
For example, my email is nso@upei.ca, so my login username is simply "nso".
You can also sign into your UPEI email through the gmail homepage. Just enter your UPEI email address, and then you will be brought to the "Shibboleth" login page.
Your UPEI email address is simply your UPEI username which is also used for Moodle and myUPEI, but with @upei.ca added on the end.
If you still are not sure of your login credentials, visit www.upei.ca/itss/usernames-and-passwords