Mick Healey, PhD & Ruth Healey PhD (Healey HE Consultants)
Mick Healey is an HE Consultant and Researcher and Emeritus Professor at the University of Gloucestershire, UK. Until 2010 he was Director of the Centre for Active Learning, a nationally funded Centre for Excellence in Teaching and Learning.  He is The Humboldt Distinguished Scholar in Research-Based Learning at McMaster University, Canada.  He was one of the first people in the UK to be awarded a National Teaching Fellowship and to be made a Principal Fellow of the HE Academy.  He received the Distinguished Service Award from the International Society for the Scholarship of Teaching and Learning.  Mick is an experienced presenter. Since 1995 he has given over 500 educational presentations in 25 different countries.  He has written and edited over 200 papers, chapters, books and guides on various aspects of teaching and learning in HE, and has over 8,000 citations. He was co-editor of the International Journal for Academic Development (2010-13) and is currently Inaugural Senior Editor of the International Journal for Students as Partners.  He often acts as advisor to projects, universities and governments on teaching and learning, including the Canadian Federal Government and the League of European Research Universities.
Dr Ruth Healey is an Associate Professor in Pedagogy in Higher Education at the University of Chester, UK where she has been since 2009.  In 2016, she also joined Healey HE Consultants.  She has actively researched into learning and teaching issues since 2004.  Her interests include teaching for social transformation, debates, ethics, and students as partners.  Ruth has written over 25 pedagogic papers, chapters and reviews, being cited around 250 times.  Her article about the 'power of debate' was short-listed for the Journal of Geography in Higher Education (JGHE) Award for Promoting Excellence in Teaching and Learning 2012-13. In 2012 she chaired the International Collaborative Writing Group (ICWG) on practicing the scholarship of teaching and learning in an ethical manner at the International Society for the Scholarship of Teaching and Learning (ISSoTL) conference at McMaster University, Canada.  She became a Senior Fellow of the Higher Education Academy (HEA) in 2014 and in 2017 was awarded a National Teaching Fellowship (NTF).  She is on the Editorial Board of the Journal of Geography in Higher Education and is one of the inaugural Editors of the International Journal for Students as Partners.
"Engaging students as partners in research and inquiry: Interactive Workshop"
Universities need to move towards creating inclusive scholarly knowledge-building communities. … The notion of inclusive scholarly knowledge-building communities invites us to consider new ideas about who the scholars are in universities and how they might work in partnership. (Brew 2007, 4)
Ways of engaging students in higher education as partners in learning and teaching is arguably one of the most important issues facing higher education in the 21st Century. Partnership is essentially a process for engaging students, though not all engagement involves partnership. It is a way of doing things, rather than an outcome in itself. This interactive session will explore four ways in which students may be engaged as partners through: a) Learning, teaching and assessment; b) Subject-based research and inquiry; c) Scholarship of teaching and learning; and d) Curriculum design and pedagogic advice and consultancy. Particular attention will be paid to how students may be engaged in research and inquiry. It will draw on numerous case studies from Europe, North America and Australasia.  A list of references may be found at www.mickhealey.co.uk.  Extensive bibliographies on engaging students in research and inquiry, and students as partners and change agents are available on our website under resources.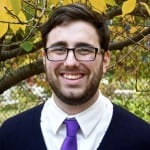 Andrew P. Minigan, Director of Strategy (Education Program) The Right Question Institute, Boston, MA     www.rightquestion.org

Andrew P. Minigan is the Right Question Institute's (RQI) Director of Strategy for the Education Program. As a part of Andrew's work with RQI he is a Co-P.I. on a National Science Foundation funded research grant to develop a strategy so doctoral students and early career researchers can learn how to formulate better, more transformative research questions. He also led the John Templeton Foundation funded Million Classrooms Campaign. Through the work of the campaign and by learning with educators in the field, he has helped to scale up a pedagogical innovation on a global level. Now, students across all grade levels around the world are improving their own question formulation skills with a simple yet powerful strategy. In addition to scaling for impact, his work explores question formulation and its connection to curiosity and Andrew has written on these topics for Social Education, Educational Leadership, Education Week, and PBS.
Andrew conferred an Ed.M. in Human Development & Psychology from the Harvard Graduate School of Education and graduated summa cum laude with a B.A. in Psychology from the University of New Hampshire. He is currently a doctoral student at the Northeastern University Graduate School of Education.
"Teach Undergraduate, Graduate, and Doctoral Students How to Ask Better Questions"
How important is the ability to formulate a good question for thinking, learning, researching, and problem-solving? Richard Feynman, the Nobel-prize winning physicist, said simply, "all learning must begin with the posing of a question." Leaders in higher education agree—Nancy Cantor, Chancellor of Rutgers University, highlights the importance of questions in the 21st century when she said, "the best we can do for students is have them ask the right questions." Yet research has suggested that by the time students graduate college only 27% of students feel as though they have developed their ability to formulate questions. Indeed, we have worked closely with faculty in higher education who share with us that they would like their students to build their capacity to ask questions but they do not have strategies they can use to deliberately teach this skill. During this session you will learn about the Question Formulation Technique, a simple yet powerful strategy developed by the Right Question Institute that faculty can use to teach undergraduates how to ask their own questions and that graduate, doctoral, and early career researchers can use to formulate better, more transformative research questions. Participants will also learn about preliminary research findings on National Science Foundation funded research investigating how this strategy supports doctoral students' research.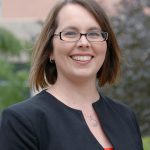 Dr. Robin Mueller, Acting Director of the College of Discovery, Creativity, and Innovation & Educational Development Consultant at the Taylor Institute for Teaching and Learning, UCalgary.
As an Educational Development Consultant, Robin engages the scholarship of teaching and learning (SoTL) across the University of Calgary campus, consults with campus partners to help strengthen their teaching and learning initiatives, and supports the teaching development of individual instructors. Robin brings a rich and varied history to this faculty role, including a Bachelor of Fine Arts in theatre performance, a PhD in educational administration, and almost ten years of university teaching experience. Her areas of teaching interest include leadership development, faculty development, research methods, organizational theory, and self-regulated learning. Robin also maintains an active research agenda, and is currently involved in inquiry projects that investigate SoTL methodology, the evolving field of educational development, and strategic planning in higher education.
"Building Capacity for Inquiry-Based Learning at the University of Calgary:
A Community of Practice Approach"
In 2017 the Taylor Institute for Teaching and Learning at the University of Calgary hosted a themed conversation for teaching colleagues on our campus who were interested in inquiry-based learning. The session attracted far more participants than we expected, and as part of this we were able to identify a need amongst our colleagues for inquiry-based learning support. As a consequence we decided that it would be worthwhile to initiate a community of practice focused on inquiry-based learning processes in higher education. The community of practice has met roughly once per month over the last academic
year. I will share some of the challenges and successes associated with this approach to fostering campus capacity in inquiry-based learning and discuss some of our key learnings moving forward.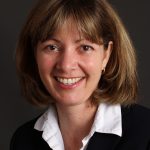 Dr. Beth Archer-Kuhn, Assistant Professor (Social Work), UCalgary  Profile

Dr. Archer-Kuhn brings twenty-five years of experience in social work practice prior to returning for doctoral work and a new career in academia. Her knowledge of the value of relationship and commitment to social justice positioned her well for a research agenda focused on participant voice. Dr. Archer-Kuhn has recently completed a two-year, seven cohort mixed methods study to show the ways in which undergraduate and graduate students join with faculty as partners in the process of their learning through inquiry. The project has yielded three manuscripts: 1) a literature review on inquiry-based learning in higher education; 2) a reflection paper on the student experience with inquiry on a Group Study Program; and 3) a mixed-methods study that links IBL with student/faculty partnerships. Additionally, the project included two IBL research symposiums; one for students and one for faculty.
"Student Engagement, Inquiry-based Learning and Issues of Risk and Trust in Higher Education"
In this presentation, Dr. Archer-Kuhn reflects on learning using two studies: a two-year, seven cohort mixed methods study to show the ways in which undergraduate and graduate students join with faculty as partners in the process of their learning through inquiry, and the ways in which faculty experience IBL as instructors. Most revealing are 36 students who partner with faculty beyond their role of participants to include facilitation of research symposiums, conference presentations, and co-authors of manuscripts. These partnerships flow from the student empowerment experience utilizing IBL. Additionally, we learn of the similarities and differences the IBL experience can have on students and instructors. Our learnings reveal the importance and challenges of risk and trust in higher education and guide us to explore further this pedagogical approach for faculty and students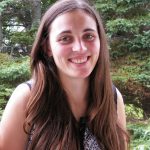 Phoenix McCloud, BSc Honours (Psychology), UPEI
Recent UPEI graduate Phoenix McCloud (BSc Honours) was homeschooled until Grade 11, when she realized that not all students enjoyed learning as much as she did. Over time, she succumbed to the "obsession with grades over learning" but recovered her passion upon entering UPEI to pursue a double degree in Psychology and Physics. In this presentation, Ms. McCloud will discuss her qualitative honours thesis findings on mindsets that enhance and inhibit learning in university classrooms (e.g., social comparison & competitiveness, fixed/growth perspectives on learning, fear of failure) relating them to her own experience as a student in a unique IBL-focused experience she refers to as "Operation Big Picture" and as a volunteer learning facilitator for junior students in "The Curiosity Project" and UPEI 102 Inquiry Studies.
"Making or breaking the inquiry-based learning experience in higher education: Beliefs, fears & actions"
One of the biggest issues facing successful learning are the dysfunctional mindsets are ingrained into education (Dweck, Walton, & Cohen, 2014; Robinson & Aronica, 2015). There are four mindsets that are particularly problematic: hyper-competitiveness, choosing quantity over quality, attitudes about failure, and the lack of trust and respect between stakeholders in education. We must address these mindsets, otherwise new pedagogies and technologies will not be able to make long-lasting changes to student learning. Changing these mindsets will require effort, time, and patience on the part of students, parents, professors, institutions and society at large. In return, however they have the potential to make ground-breaking changes to education as we know it. Our study was designed to develop a deeper understanding of how these four mindsets affect student learning, and how successful students can adopt a growth perspective in order to cope with them.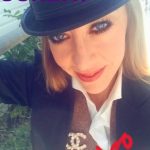 Nicole (Nik) Volger, BSW student, University of Calgary
Nik (Nicole) Vogler is in her final year at the University of Calgary where she is completing her Bachelor of Social Work as an online student. Her interests in social justice, empowerment and ethics began during her volunteer initiatives both in Canada and abroad. She learned about the inequalities affecting both individuals and communities, experienced in both North America and developing nations. Inspired by these experiences, Nik has facilitated a number of small group events for women and aspires to combine this with her growing interest in research. When she is not busy reading, she enjoys horseradish pickles, traveling and spending as much time near the ocean as she can.
"Inquiry-Based Learning on a Group Study Program"
My presentation is about the ways in which IBL as a teaching and learning strategy supported my learning on a deeper level. This project is a direct result of a group study program to the UK. Students were introduced to the practice of service user involvement in social work education. This lead to a curiosity about the absence of service user (SU) involvement in Canadian social work education. I will discuss the ways in which engagement in my learning was enhanced utilizing IBL and how my learning was supported in the global classroom through community agency visits, discussions with academics, professional staff, service users and students. For example, the completion of the two-week international course was not the end of my learning. Indeed, IBL sparked a curiosity and engagement that would lead me to unanticipated discovery. Utilizing IBL, I have shifted my world view and consequently, how I want to practice as a social worker.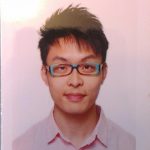 Jacky Liu, MSW Student, University of Calgary
Jacky Ka Kei Liu is a Master of Social Work (Specialized in International community development) student at University of Calgary. Prior to this, he worked for 3 years as a full-time research assistant evaluating a multi-disciplinary experiential learning project in Hong Kong, using service-learning as the framework. The study focused on evaluating international
service-learning programs using transformative learning theory. Since June, 2017, under the guidance and support from Dr. Archer-Kuhn and Dr. Lee, he has been involved in data collection (quantitative online survey and qualitative focus group interviews), data analysis (using a repeated measure ANCOVA and thematic analysis), and knowledge dissemination (from presenting in conference and internal faculty member sharing session, to drafting a manuscript) on a study examining how inquiry-based learning could be utilized in social work curriculum, by developing engaged social work researchers and practitioners. His area of interest is in Newcomers in Canada, Community engagement, and Transformative learning.
"Using Inquiry-based learning in Social work education:
A Transformative experience"
The transformative learning framework has been emphasized in post-secondary education, where learning should not only empower students' inquiry and self-understanding, but also help them incorporate their experiences into the real-world setting. This pedagogy fits perfectly within the social work education where social justice is in the mandates and knowledge-guided practices are quintessential. An Inquiry-based learning approach is believed to be a suitable framework, and yet it was not thoroughly understood and evaluated, especially in a social work curriculum. Through an explanatory mixed-method design, 52 students participated in a pre-post-course survey, and 19 students attended focus group interviews. The result revealed that students had an increase in higher-order learning, as well as reflective learning; students also echoed on the transformative elements that they had experienced, and illustrated how these experiences had an impact on their learning and practices. It shed light on how inquiry-based learning could be utilized in social work curriculum, by developing engaged social work researchers and practitioners.