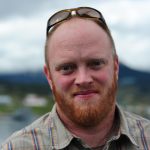 Pat Maher, PhD

Dr. Pat Maher is a 3M National Teaching Fellow (2014), Fellow of the Royal Canadian Geographical Society (2013) and Associate Professor of Community Studies and Outdoor Leadership at Cape Breton University. He holds a University Teaching Chair in Community Engaged Teaching and Scholarship and is an adjunct at UNBC and Dalhousie University. He is Associate Editor of the Journal of Experiential Education and Canadian Journal for the Scholarship of Teaching and Learning. His research focuses on 1) meanings people take from their experiences visiting remote/peripheral/regions, 2) pedagogical approaches, (e.g., experiential learning), that help people create action from these experiences, and 3) linkages to global sustainability challenges that result when people change their values and behaviours. His experience in risk taking in and out of the classroom is a excellent example of the high quality learning that can come from trying new things even in the face of fear and challenges.
"Taking risks and trusting the process: Lessons from a process-based pedagogy"
This keynote presentation will share lessons learned from 40 years of the Bachelor of Arts Community Studies (BACS) degree program at Cape Breton University. The presenter will explain the historical underpinnings of this process-based program and how courses scaffold from one to another, over 4 years, to increasingly challenge students to take risks; and as evidence shows, grow as lifelong learners. The presenter, a recent hire to the program, will also draw on his expertise in facilitation, and experiential learning to situate BACS in today's context of higher-education; one filled with much desire to re-create such a program that blends a liberal arts education with work-integrated learning and considerable career opportunities. Examples will be shared from conventional face-to-face teaching, as well as ongoing standard online teaching, and now larger-scale open online courses.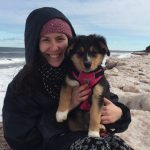 Sarah-Lynn Boyle, BSc (hons), PhD Student (Clinical Psychology: Applied Human Development)
Ms. Boyle, a PhD student in the Clinical Psychology program at Guelph, has been involved in inquiry-based learning since entering the international baccalaureate program in high school. She contributed significantly to the growth and development of UPEI 102 Inquiry Studies during her undergraduate studies and completed an honours thesis which examined how students who had successful curiosity-based IBL experiences in their first
and second years subsequently struggled when trying to complete similar projects in their fourth year of studies. Having published this work (Boyle & MacKinnon, 2016), she returned to spend a semester observing in a first-year inquiry studies course and serving as a liason between professor and students' understandings of IBL in the classroom. This work served to improve the UPEI 102 approach to teaching inquiry to first year students.
Ms. Boyle is now applying her interest in curiosity and inquiry as therapeutic interventions in clinical settings.
"Understanding, practicing and transferring inquiry-based learning skills across the undergraduate experience and beyond: The Student Experience"
Inquiry-based learning is much more than a classroom activity, however many students leave their IBL skills behind when a course is complete. What causes this to happen and how can we inspire students to become life-long and life-wide inquirers? How do speed bumps in the inquiry process become road blocks to independent, curiosity-inspired learning? In this talk, Sarah-Lynn Boyle will discuss the challenges of helping students transfer their inquiry-based knowledge and skills over time and place. She will also share her detailed observations as a recently graduated BSc (honours) student embedded in a first year experience course "UPEI 102 Inquiry Studies". Her work in that semester inspired significant changes to be made in the way that professors offered and expected first year students to engage in inquiry-based learning in order to maximize their potential for curious inquiry in other courses and over their university careers.