Welcome to the University of Prince Edward Island and its New Student Orientation!
If you have not signed up yet, click here to sign up!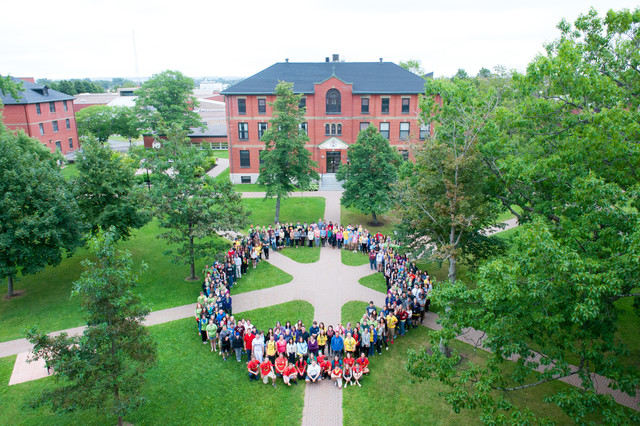 What is New Student Orientation?
New Student Orientation (NSO) is the collection of welcoming events, activities, workshops, videos, and information sessions before and during the first week of classes for new UPEI students. NSO is a UPEI tradition, and as mentioned by various students, it can be a highlight of your university experience!
When is New Student Orientation Happening?
We are hosting some virtual sessions to set you up for NSO 2023. Here is a list of all the virtual events with the necessary information!
Charlottetown 101 – A virtual session with your NSO coordinators to help you get set for your time during NSO and your time here in Charlottetown, alongside meeting NSO Leaders – August 25th, 2022, Thursday, 12:00 PM (AST) onwards
NSO Information Session #1 – A virtual session on International Student Insurance. What do you need to know? Organized by the International Student Office in partnership with the UPEI Student Union – Friday, August 26th, 2022, 12:00 PM to 01:00 PM (AST).
NSO Information Session #2 – A virtual session on Scholarships, Awards and Financial Aid Planning, hosted by Erin Morozoff – Friday, August 26th, 2022, from 01:00 PM to 01:30 PM.
Bringing in the Bystander – A virtual Sexual Violence Bystander Intervention hosted by Keith Lawlor and Heidi Lutz – Thursday, September 1, 2022, 11:00 to 12:00 PM (AST).
All these events will be held virtually, and you could join via Zoom with the link here: https://upei.zoom.us/j/64291190467?pwd=blZpdE1vUDBKUy9UN09XSlNBTFNzZz09.
New Student Orientation 2022 is set to take place between September 01nd – September 10th, 2022. We might have some light programming, emails, and social media communications beforehand, but you can expect NSO to start strong on Friday, September 02nd!
How Do I Register and Get Involved with NSO 2023?
Registration is now open for NSO 2022! Use the link HERE to apply! Additionally, follow us on our Instagram @nso_upei and join our Facebook Group, "UPEI NSO 2022," to remain updated on everything NSO!
Who is Involved with New Student Orientation 2022?
New Student Orientation brings together UPEI's diverse community of faculty, staff, and returning students to create a welcoming, friendly space for new students on-campus. It is a collaborative effort and your best chance at meeting all of your fellow new students and everyone else!
Who Do I Reach Out to if I Have Questions About NSO 2022?
During New Student Orientation, incoming students to UPEI are paired up with returning students who act like leaders. If you have any questions, you can always ask a leader; or contact this year's New Student Orientation Coordinators, Nathan Lacroix or Inara Bhalesha, via email or one of his social media channels:
Via email – nso@upei.ca or nso2@upei.ca
Via Facebook – UPEI NSO Coordinator
Via Instagram – upei_nso
"We cannot wait to meet you all and get this eventful week going!"
Nathan Lacroix and Inara Bhalesha,
New Student Orientation Coordinators 2022