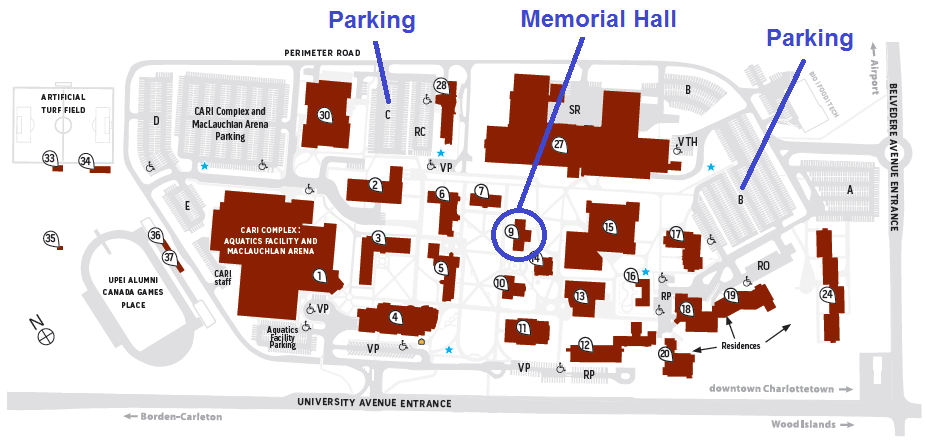 The Earl L. Wonnacott Observatory is located on the rooftop of Memorial Hall.
In the evening hours, after 5pm, most parking lots are free, with parking lots B and C being the nearest lots. Access to the building can be through either the main doors at the front (shown in photograph below), or off one side, where there is ramp access to a small side door.

Memorial Hall room 417, the room just before heading up that final flight of stairs to the roof, is used as a gathering point. If there is a full set of people already in the observatory, you can wait there until the next group is ready to go upstairs. Volunteers from local astronomy groups and UPEI Physics will have general astronomy information and more information about that night's viewing.
To get to the observatory, you take the stairs to the top floor of the building, or take the elevator to the fourth floor, and then walk up an extra flight of stairs to the rooftop, and then a few extra stairs into the observatory itself.