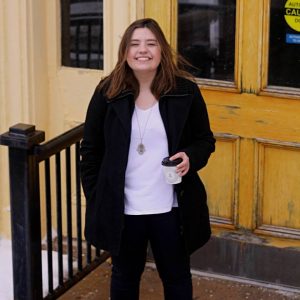 Buddy Coordinator
My name is Caroline Simoes Correa and I am the International Buddy Program Coordinator for 2017-18. Just like you, I am also an international student who has been part of the Buddy Program. I am from Brazil and have been part of the program since 2015.
I hope to be able to provide any information you might need and the best experience possible throughout the year!
Feel free to send me an email or use any of the resources outlined below!
E-mail: buddy@upeisu.ca
Phone: (902) 566-0576
Office: The Recruitment Office – Student Experience Hub, Robertson Library, room 225.
Facebook: UPEI International Buddy Program
Twitter: @UPEIBuddy