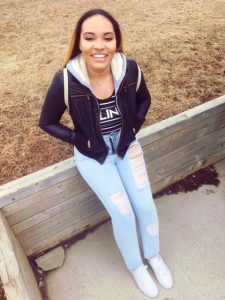 Buddy Coordinator
My name is Robyn Dann and I am the Buddy Program Coordinator for 2018-19. I am international student so I know how hard it can be adjusting to a new country. With that being said, I would like to warmly welcome you to the program.
I hope that I am able to provide you with the best experience possible and I also hope that I am able to answer any questions you may have.
Feel free to send me an email or use any of the resources outlined below!
E-mail: buddy@upeisu.ca
Phone: (902) 566-0576
Office: The Recruitment Office – Student Experience Hub, Dalton Hall 4th floor.
Facebook: UPEI International Buddy Program
Twitter: @UPEIBuddy
Instagram: http://instagram.com/UPEIBuddy