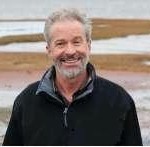 Welcome to the CERC research site of Aquatic Epidemiology at UPEI.
The CERC research program in aquatic epidemiology endeavors to address gaps in knowledge on the dynamics between aquatic ecosystem health and health management of aquaculture in Canada and around the world.
Our team is committed to the generation, advancement and application of knowledge related to aquatic epidemiology that is stakeholder relevant and informs policy and management decisions of the industry and government. We provide a dynamic and supportive educational environment for students, post-doctoral fellows, and research scientists, that aspires to academic excellence and prepares them for future leadership roles in aquatic epidemiology nationally and internationally.
I invite you to explore our site, see who we are and what we are working on today and for the future.