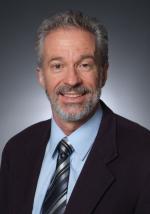 Ian A. Gardner holds a PhD and master's degree in preventive veterinary medicine from the Davis School of Veterinary Medicine at the University of California. He earned his bachelor's degree in veterinary science from the University of Sydney, and worked in his native Australia as a veterinary officer specializing in pig and poultry diseases. He has served in leadership roles in various professional organizations, including the Association of Veterinary Epidemiology and Preventive Medicine, and the Conference of Research Workers in Animal Disease.
Gardner is internationally recognized for developing methods to assess disease risk in terrestrial and aquatic food animals. These methods have been used in global veterinary and public health activities, and have influenced policies at the United States Department of Agriculture and the World Organization for Animal Health.
Gardner is among the most cited researchers in his field, with more than 200 peer‑reviewed scientific publications in leading journals, such as Preventive Veterinary Medicine, American Veterinary Medical Association, and Veterinary Pathology.
Before becoming the Canada Excellence Research Chair in Aquatic Epidemiology, Gardner was professor of medicine and epidemiology at the Davis School of Veterinary Medicine.
Areas of Expertise:
Health Interactions between farmed and wild fish populations
Developing cost-effective testing strategies and surveillance programs for the prevention and control of diseases in aquatic food animals.
Dr. Gardner's research will help aquaculture regulators in Canada make science-based decisions to maintain healthy food production in our marine environments, as well as provide the knowledge needed to help improve nutrition for human populations around the world.
Position:
Canada Excellence Research Chair in Aquatic Epidemiology
Education:
PhD, MPVM, BVSc