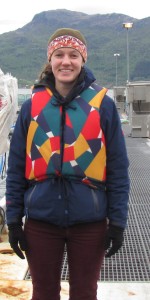 After completing my Bachelors of Science in Marine Science, I enrolled at the Atlantic Veterinary College with the pursuit of a career in fish health and large scale aquaculture. With the gracious financial support of the Canada Excellence Research Chair (CERC) Early Career Development Grant, I was able to travel to Norway for two weeks where I gained invaluable experience working in salmonid and halibut aquaculture.
I was fortunate to develop my skills and knowledge of fish medicine alongside two experienced veterinarians- Drs. Trygve Poppe and Liv Birte Rønneberg.  I visited clients at all levels of production including nurseries, hatcheries, grow out salt water net pens and slaughter plants. This opportunity helped me to further develop my understanding of the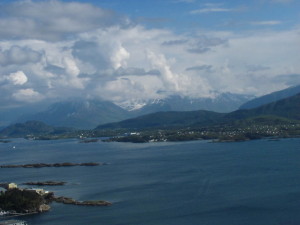 se production systems, as well as improve my diagnostic skills, ability to interpret fish behavior, and techniques for prevention and treatment of a variety of diseases and conditions. This experience significantly aided me in my path towards a career in aquatic veterinary medicine and my pursuit of a job in large scale salmonid aquaculture.