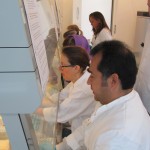 Thanks to the 2014 CERC Early Career Development Award I had the opportunity to be trained on the use of cell culture and real-time PCR for diagnostics and surveillance of fish diseases at the European Reference Laboratory for Fish Diseases (Copenhagen, Denmark).
This training allowed me to learn aspects on cell culture and gain more experience in PCR techniques, and at the same time to be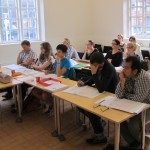 come familiar with the diagnostics and surveillance strategies suggested by this reference lab. Beside the learning experience with excellent professionals in their fields, it was also a good opportunity to meet with participants from other countries and establish a useful network. This experience will definitely have a positive impact on my career in the fish health area.