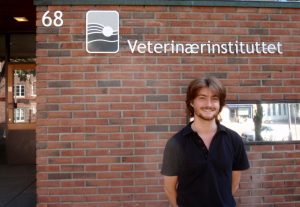 Receiving the CERC Short Term Research Placement grant enabled me to attend the Norwegian Veterinary Institute (NVI), in Oslo, Norway.
The researchers at the Norwegian Veterinary Institute (NVI), in Oslo, Norway, have made important progress towards understanding regional biocapacity, given their good track record at modeling pathogens and gaining access to production data for the world's largest aquaculture industry.  My short-term placement at the NVI was very educational and forged stronger ties between the two centres.  Having Dr St-Hilaire based at the NVI for several months this summer, working directly on biocapacity with the Norwegians, provided me with an exceptional opportunity to collaborate in a group setting.  Our main contact person at the NVI was Dr Anja Kristoffersen (biostatistician), who took the initiative in organizing group discussions and making the initial introductions.
During my placement, I gave a seminar titled: "Evaluating the Fluidigm BioMarkTM platform for high-throughput microbe monitoring in salmon".  I chose this topic in order to present unique work being carried out by the CERC and Fisheries and Oceans Canada (DFO).  I also presented, in smaller, less formal sessions, preliminary ideas and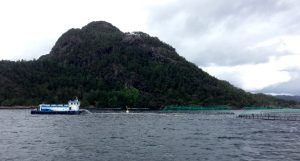 models for ongoing sea lice work, in addition to contributing to group discussions on Norwegian-based projects.  Several researchers at the NVI presented their work to small working groups, in which I participated with Dr St-Hilaire.  A few of the ideas generated from our discussions will lead to short-term deliverables, in the form of publications, while others line up more generally with mutual longer-term goals.  The Norwegians are interested in organizing future workshops so that the two centres can meet and work collaboratively on ongoing projects related to biocapacity.
Overall, I had a wonderful experience, collaborating and learning from the researchers at the NVI.