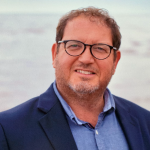 Adam Fenech, PhD (U of T), Director
Dr. Fenech has worked extensively in the area of climate change since 1988 starting with the IPCC First Assessment Report. He has edited 7 books on climate change, most recently as editor of the international journal on Climate Impacts and Adaptation Science. Dr. Fenech has taught at the University of Toronto since 1998, and lectures regularly at universities across Canada and around the world. Dr. Fenech is presently the director of the Climate Lab and the Associate Dean of the School of Climate Change and Adaptation at the University of Prince Edward Island.
T. 902.620.5220
Email: afenech@upei.ca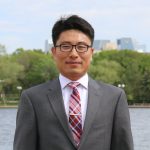 Xander Wang, Ph.D., P.Eng., Assistant Professor
Dr. Xander Wang is a tenure-track Assistant Professor in the School of Climate Change and Adaptation at UPEI. Before joining UPEI, Dr. Wang was a tenure-track Assistant Professor in the School of Geosciences at the University of Louisiana at Lafayette. Dr. Wang has a multidisciplinary background in climate science, environmental science and engineering, GIS and remote sensing, water resources, computer science, statistics, and data science. His research is focused on regional climate modeling, climate downscaling, hydrological modeling and flooding risk analysis, energy systems modeling under climate change, climate change impact assessment and adaptation studies, GIS, spatial modeling and analysis, and big data analysis and visualization. He has published over 50 peer-reviewed journal papers in the interdisciplinary field of climate change and developed a number of GIS- and web-based software tools in support of climate change impact assessment and adaptation studies. Please visit his website at http://projects.upei.ca/xanderwang/ for more details.
T: 902-628-4343
Email: xxwang@upei.ca
Charlie Greg Sark, BA, MSc, Assistant Professor
Charlie has Mi'kmaq and Settler Nations ancestry, and resides on Epekwitk, in Mi'kamak'ik. He is a member of the Lennox Island First Nation. Charlie is an Assistant Professor in the School of Climate Change and Adaptation (UPEI) where his research interests form a nexus around Indigenous food pathways, tourism and climate change. With his family, Charlie owns and operates several seasonal tourism-related businesses, which span almost five decades.  He is a graduate of the University School of Rural Planning and Development at the University of Guelph (MSc, 1996). Prior to attending Guelph, Charlie obtained a Bachelors of Arts (1993) from Mount Allison University.
He has served on numerous boards, including the Aboriginal Peoples Television Network, Tourism Marketing Authority Board of PEI, and he served as the Chief (founder) of the First Nations Youth Society at MTA. Charlie is a founding board member of the Indigenous Tourism Association of Canada. He left the board to spearhead the development of an Indigenous culinary tourism strategy for Canada. In 2019, after considering the relationship between food security and food hospitality, he re-focused his time to research local, nation-based Mi'kmaq tourism/food protocols. Charlie now serves as an advisor to the Indigenous Tourism Association of Prince Edward Island. He is a member of the LIFN Mi'kmaq Food and Ceremonial Fisheries Committee, and sporadically cooks pizza for the Big Charlie's Pizza Nation
Ross Dwyer, ClimateSense Project Coordinator and Project Manager
Ross Dwyer is the ClimateSense Project Coordinator and Project Manager for the School of Climate Change and Adaptation at the University of Prince Edward Island.
T: 902-620-5151 Email: rdwyer@upei.ca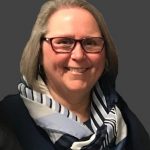 Peggy Court, Administrative Assistant
Peggy Court is the Administrative Assistant for the School of Climate Change and Adaptation at the University of Prince Edward Island.
T: 902-566-0405
Email: climatechangeadmin@upei.ca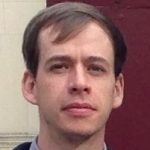 Andrew Clark, MSc, PhD Candidate (UofC),

Andrew has worked at the Climate Research Lab in several capacities since 2013 and currently works as a geospatial research scientist. He started at the Lab as a co-op student before becoming the co-creator and lead developer of the CLIVE geovisualization tool. Andrew completed an MSc with the Lab in 2016 and has since been instrumental in developing the Lab's UAV program. Currently, Andrew is a PhD candidate at the University of Calgary Department of Geography where his research focuses on the use of novel geospatial technologies for studying Arctic coastal processes.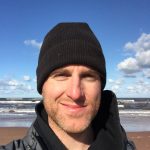 Andy MacDonald, MSc (UPEI)
Andy graduated from UPEI with a Bachelor of Science, majoring in Chemistry, and is currently pursuing a Masters in Environmental Science. He has worked on the provincial coastal erosion monitoring project for the past two years and has focused his studies on shoreline armouring, coastal erosion and using drones for coastal research.
Luke Meloche, RPAS Pilot/Research Assistant
Luke has worked with the climate lab since 2019 working as both a RPAS Pilot  & Research Assistant. His primary focuses have been on the provincial coastal erosion monitoring project, precision agriculture projects, and aerial damage assements. Luke has a Bachelor of Communication Studies from the University of Windsor, and, a GIS Applications Specialist Postgraduate Certificate from Fleming College.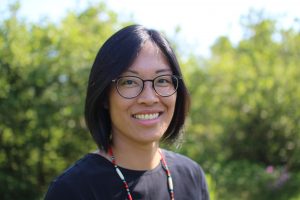 Stephanie Arnold, PhD Candidate (UPEI), MBA (U of T), BASc (U of T)
Stephanie's research is focused around climate change adaptation. One aspect is to help potato producers navigate climate change, which continues at an accelerating rate, intensifying pressure on current agricultural systems (e.g., heat stress, water stress, pest pressures) like never before. Uncertainties in the timing and severity of impacts; limitations in adaptation capacity; concerns over choosing a fixed path that leads to over- or under-adaptation; and fears of maladaptation have prevented fundamental, systemic shifts required to build resilience in agricultural systems. Adaptation pathways sequence sets of possible actions based on external changes over time and use observable indicators to trigger advancement along a pathway or prompt a transfer to another pathway. Stephanie aims to apply this proactive, dynamic, and flexible approach to help potato producers build food security under a changing climate. She will also investigate the use of remote sensing technology (e.g., drones, satellites) to help farmers measure the external changes and indicators. Another aspect of her research is the use of a developmental evaluation approach and theory of change framework in enhancing the effectiveness of adaptation capacity building programs.
Stephanie is a co-coordinating lead author of the Atlantic Canada chapter of the upcoming Canada in a Changing Climate: Advancing our Knowledge for Action assessment, a co-editor for the book Global Climate Change, Biodiversity and Sustainability: Challenges and Opportunities and co-author of numerous reports, including the Prince Edward Island Climate Change Adaptation Recommendations Report for the Government of Prince Edward Island.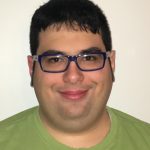 Ahmad Abd-El-Aziz, PhD candidate (UPEI)
The focus of Ahmad's research is on the link between climate and effects on health outcomes, with a specific focus on prenatal fetal stress, using existing data from medical databases (morbidity/mortality or hospital admission) and climate databases. The target region for his research will be Atlantic Canada. Due to the small size and population of PEI, medical specialists elsewhere in Atlantic Canada also serve residents of PEI. Therefore, to yield a more complete picture of health in Atlantic Canada, he will attempt to compare the results in Charlottetown to elsewhere in the Maritimes, such as Halifax and St. John. Extreme weather events, such as hurricanes, and long-term weather effects, such as periods of extreme heat or cold, will also be addressed, as well as short and long-term health outcomes, for example both low birth weights and cardiopulmonary diseases later in life.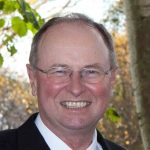 Don Jardine, MSc Candidate (UPEI), BSc (UNB)

Don is nearing completion of a master's degree in environmental science on climate change indicators for PEI. He has been involved with the Climate Lab since it started in 2012. He has worked at locating and installing climate and tide monitoring stations across PEI and on compilation and analysis of data collected from these stations. He has also been involved in coastal erosion monitoring, drone operations, and documentation  & photography of the impacts of extreme weather events and storms across the province. Don has also compiled a record of climate, weather, and phenological events that have occurred on Prince Edward Island since the early 1700s.
He has been involved with investigation and analysis of the impacts of climate change on the Mi'kmaq Communities of PEI for the past 10 years. He also has conducted or been involved in a number of environmental impact assessments of projects in the province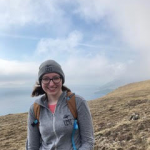 Catherine Kennedy, BES (UPEI)
Catherine graduated from UPEI with a Bachelor of Environmental Studies, specializing in Innovation and Change Management. She has been and continues to be, involved in the provincial coastal erosion monitoring project with the Climate Research Lab, helping with the collection and analysis of coastal erosion data. This will be her third year conducting coastal erosion research. She also plays a part in calculating UPEI's Carbon Footprint with the Climate Research Lab. Catherine hopes to continue her studies in Environmental Science.