Each year, my intrepid students from my "Islandness: Culture, Change and Identity" class take a "walk on the edge," then document their experience – through words and images – of what it's like being out on the edge of the Island. And because our class is in the winter semester, the experience isn't of the usual sun, sand, and sea…
Here are this year's assignments. Enjoy!
Clay Appell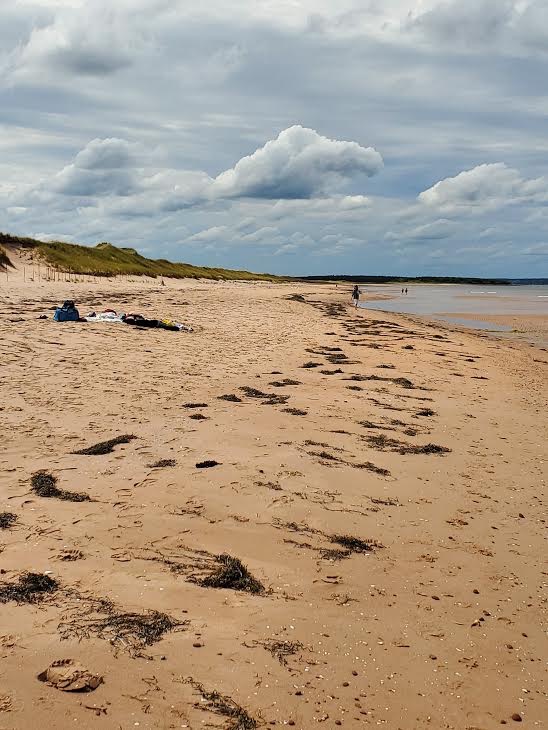 My first occasion walking along PEI's North Shore was last September (2019). It was early in the month, so technically it was still summer, although the nighttime temperatures were quite brisk, which made it feel more like autumn. I arrived at Cavendish Beach in the late morning to avoid the herd of tourists that would inevitably pack the area later that day. It was a magnificent morning: a gentle breeze was present, the air had a tinge of saltiness and the bright sun warmed my shoulders. I was pleasantly surprised by the summery air, as I had heard back home from some people who had visited the island in years past that PEI typically began to cool down significantly by early September.
READ MORE…
______________________________________________________________________________
Sarah Davison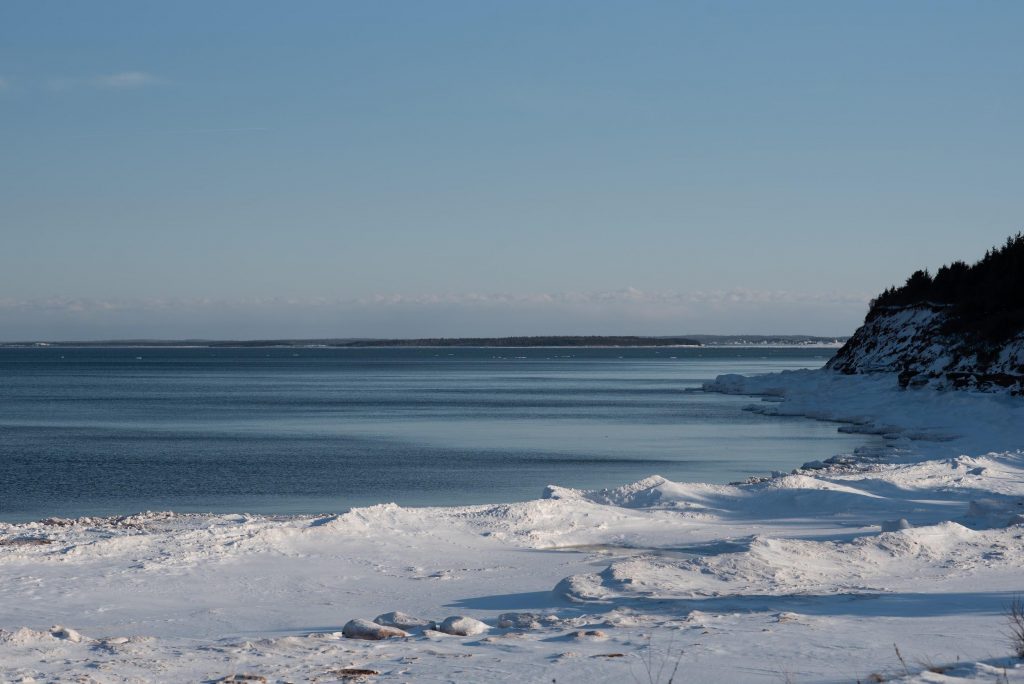 I have always been inspired by water, often finding my deepest moments of peace when confronted with horizons of blue, pink and orange hues reflecting off ocean swells along the coasts of my home province of Nova Scotia.
Having grown up on the east coast, I spent much of my time with the ocean. As a visual artist, the ocean has also been a major subject featured in my work as I became infatuated with its tendency to transport me to far- reaching physical and metaphorical spaces. Now living on an island, my ocean walks come with additional awareness when standing at the water's edge. I rely on a new sense to guide me, an 'island sense'.
READ MORE…
______________________________________________________________________________
Megan Lane MacDonald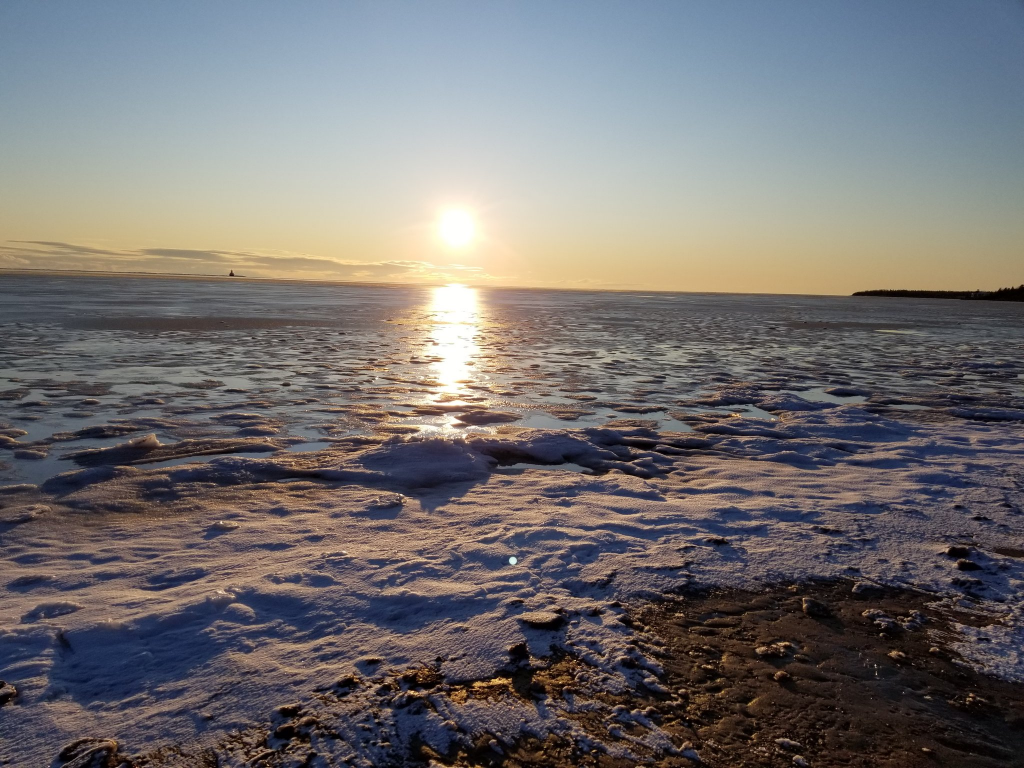 When I visited the Summerside boardwalk in early January, I had to jump from the last step to reach the beach below. The bottom part of the stair must have been removed at the end of the summer. This is probably to deter people from going down to the water in the winter. I remarked to myself that it was strange to have such a barrier between pedestrians and the shore, while in the summer the beach would be full of people. Why shut us all in by blocking off the beach? The thought made me feel almost claustrophobic. The beaches surrounding the Island often feel more like bridges than barriers, connecting the land to the deeper ocean that lay beyond the horizon, but the thought of blocking off the beach in this way felt like putting a wall up around the Island. Closing us in like the ice creeping in the harbour and preventing escape.
READ MORE…
______________________________________________________________________________
David Phillips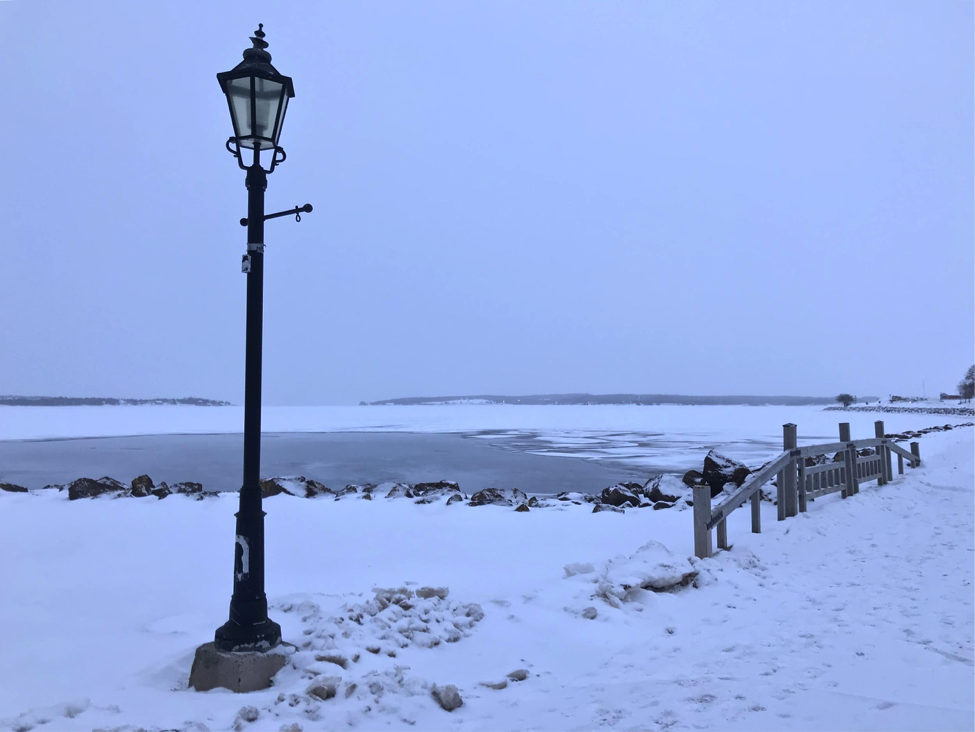 I didn't see much ice before I moved to Prince Edward Island. The only other time I had seen this much frozen water was during a winter trip to Hamburg when I was a kid. The frozen harbour seemed unnatural to me, that the water could be stilled. Growing up in Cornwall in the southwest of England, I only knew a moving sea. I was confronted by a similar shock when I took my walk on the edge to Victoria Park in Charlottetown last February.

READ MORE…