A Walk on the Edge – Caitlin Audas
Into the Unknown, an Ode to a Frozen Coastline
Caitlin Audas
January 22nd, 2022 ~
It was a cold and sunny morning when I convinced my boyfriend we should drive out to Brackley Beach. This was our third attempt at getting out for an adventure on a Saturday. The two prior weeks our plans had been foiled by snowstorms which, I guess, is par for the course in PEI. Brackley Beach had been our second choice for an adventure. The original plan had been to visit Robinson's Island, but upon arrival, we discovered the road was closed. I shouldn't have been surprised, it's a pretty open, unsheltered road and the unforgiving wind and snow from the weeks prior had likely made it treacherous to navigate by car.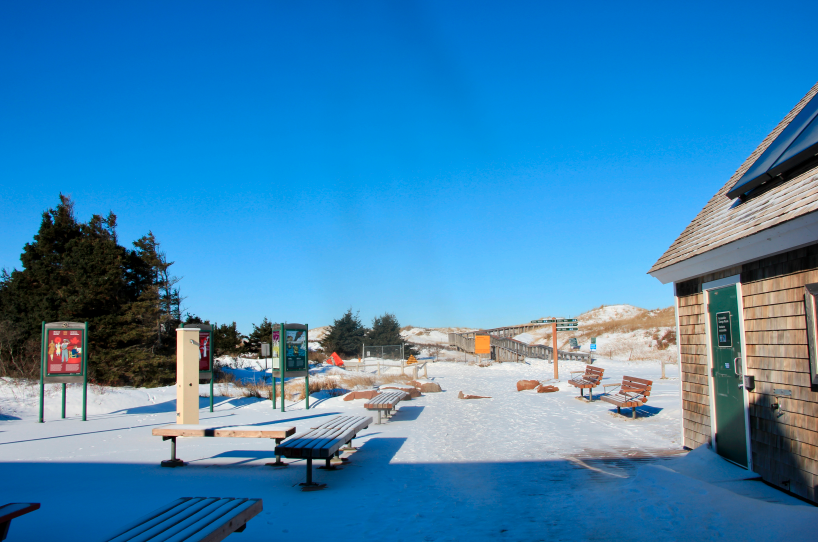 The beaches on the North Shore hold interesting memories for me. I moved to PEI in August 2021, driving from Ontario with my mom. One of her friends from book club is an Islander and told us that we just had to go to Richard's Seafood. So we drove down to Covehead Harbour in early August and got dinner (I had fish and chips, she had scallops). After dinner, we walked across the still crowded beach. It must have been close to 6 pm but people were still in the water, making the most out of their day and soaking in the sand and the sun.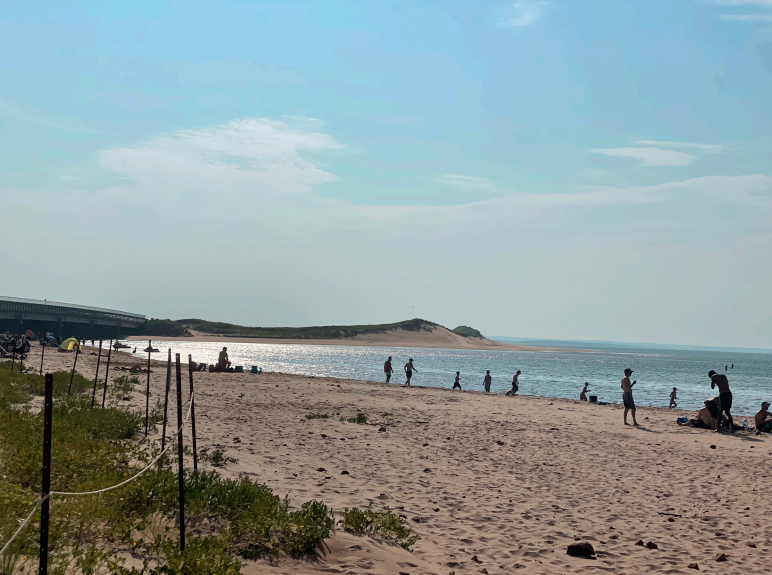 I've never been much of a beach girl. The vast, endlessness of the ocean does not offer comfort for me as it does for so many other people. Not knowing what is under the waves does not spark joy for me. On the walk back to the car I remember telling my mother I wished we'd brought a towel so we could wipe all the sand off our legs and feet and leave it at the beach. Growing up I spent more time in forests and in lakes than I ever did by a beach. My parents were avid campers and every summer I would get taken into the wilderness. They also loved to canoe and I would get taken out into the open water, separated only by a thin layer of fibreglass and paint. When my parents were shopping for a canoe, of course, I was there as well. I found the majority of the canoes 'too tippy' so thankfully, they settled for one that would ensure I did not end up tossed unceremoniously into the lake.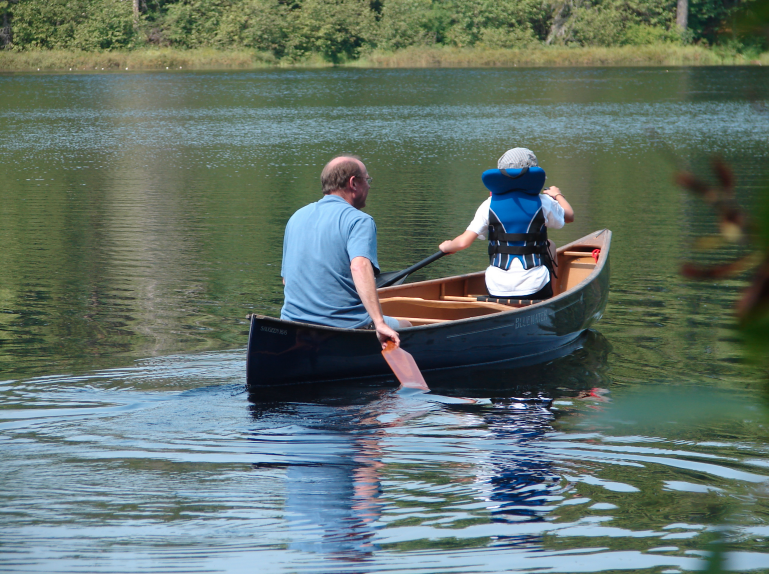 One of the few fond memories I have from the beach and open water is of the summer when my friends and I would venture from our hometown off of Lake Ontario out to Lake Erie. We would spend a day in Port Dover, the city where bikers would congregate on Friday the Thirteenths and home to southern Ontario's only palm tree. We would lay on the beach all day, playing cards and eating through our cooler of snacks and juice boxes. Inevitably, we would forget to bring a frisbee or a ball to toss around and we would have to buy one at the overpriced beach shops that lined the road. We would stand waist-deep in the lake and toss the ball around, mostly as an excuse to get out of the blazing sun. We would drive home in the evening after getting dinner and ice cream, thus concluding my one beach day of the year.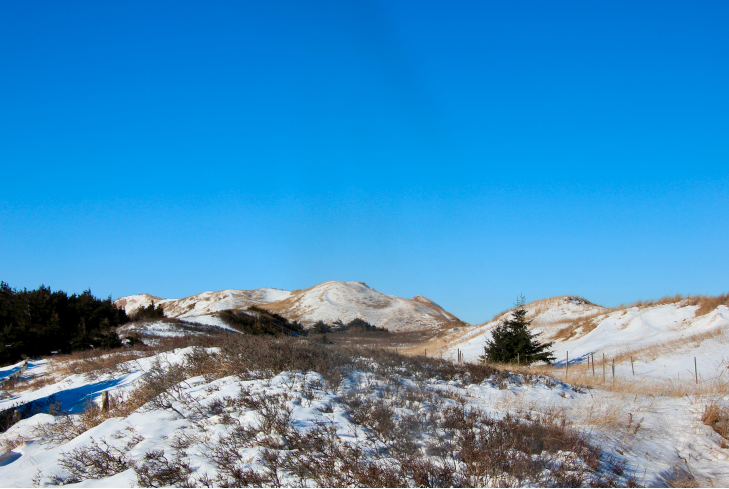 The more I consider what I dislike so much about the beach and the ocean, the more I realize it brings to me a great sense of loneliness. As we are walking along this empty, frozen, barren beach I jokingly say to my boyfriend "Imagine if a whale just showed up on the beach and swallowed us whole, no one would even realize." We bantered about the impossibility of that statement but it struck me how true the sentiment behind it was. This beach was literally empty. No sound except for our bantering and the waves crashing against the frozen shore.
That sense of absolute aloneness strikes up a sense of unease in the pit of my stomach. It's that same feeling you get as a child when you know you're doing something you shouldn't be doing. I felt like I was somewhere I shouldn't be, intruding on some silence that wasn't mine to be intruding on. I know what lives in the contained lakes of Ontario and what lurks in the forests. It is the unknown and the uncertainty of the ocean and the of edge that gives me pause. It is this vast, open, frigid, unfamiliar ocean off the northern side of this equally unknown (to me at least) island that stalls me and causes me to contemplate. This uncertainty and unknown has been following me around for over two years now. Finishing an undergraduate degree amidst a pandemic, like so many of my fellow classmates, led to a sense of unease around where my future might be heading. Somehow, standing on the edge of this unease and uncertainty, I know I'm heading in the right direction, heading into the unknown.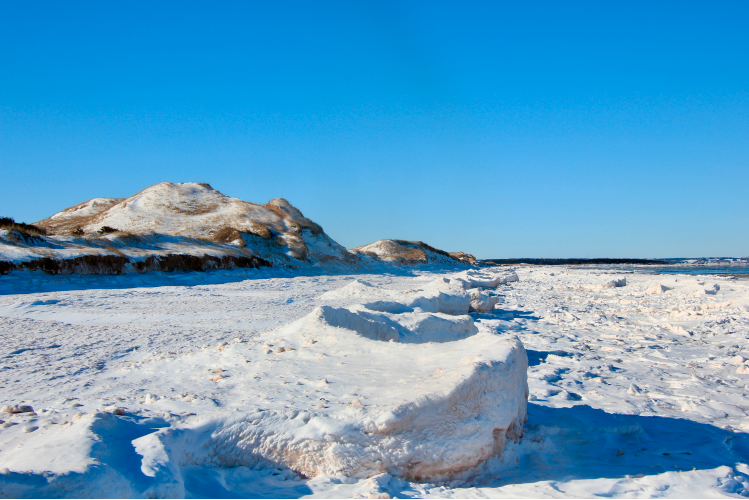 The merciless weather beating against the North Shore of the island has left some interesting ice and snow formations. We discuss how uncertain we are of where the snow and sand and safety ends, and where the ice with churning waves and the unknown below it begins. My boyfriend jokingly makes to run out towards the ocean as I shriek and grab his arm to stop him. We start laughing as we stumble through the uneven snow, back up the beach, back into the known…