Graduate Profile: Maggie J. Whitten Henry
GRADUATE STUDENT PROFILE
Maggie J. Whitten Henry
MASTER OF ARTS IN ISLAND STUDIES | THESIS PROGRAM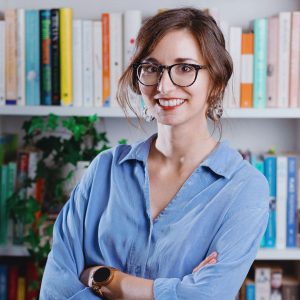 .
THESIS DETAILS
Tangled tales, entangled ales: Examining 'recursive islandness' through themes of place in Newfoundland craft beer
Supervisor: Dr. Laurie Brinklow

Supervisory Committee:
Dr. Ryan Gibson (University of Guelph)
Dr. Kelly Vodden (Memorial University)
Dr. Josh MacFadyen (UPEI, Canada Research Chair in Geospatial Humanities)
RESEARCH INTERESTS
Sense of place
Islandness
Rural and island communities
Craft beer / local products
Entanglement
Creative practice
Rural entrepreneurship
Branding (products, destinations)
BIOGRAPHY
Maggie J. Whitten Henry holds a BSc (Psych) from the Australian National University and is a current graduate student at the University of Prince Edward Island, where she is undertaking her Master of Arts in Island Studies. Much of her work focuses on the powerful relationship between sense of place and community — particularly in island and rural contexts — and her thesis research explores that relationship in the context of the craft beer community on the island of Newfoundland.
Maggie's work is informed by a deep appreciation of the unique potential and complexities of rural, coastal, and island communities, along with a decade of experience in small business management, and a lifetime of living in and exploring rural and island communities around the world. She has presented her work at international conferences, has been published in the Journal of Gastronomy and Tourism and The Conversation, is a copyeditor for Island Studies Journal, and served a term as Interim Coordinator of the Institute of Island Studies at the University of Prince Edward Island from 2020–2021.
Learn more about Maggie's work and her creative practice on her website: www.mjwh.ca
PUBLICATIONS
Whitten Henry, M. J. (2020). Tasting Place: Themes in Food and Beverage Product Logos from Three North Atlantic Island Regions. Journal of Gastronomy & Tourism, 4(3), 157-173. doi:10.3727/216929720X15846938924021
Weeden, S. A., Whitten Henry, M. J., & Brinklow, L. (2020). Letterkenny and Schitt's Creek are love letters to rural Canada. The Conversation Canada. http://bit.ly/schittscreek-letterkenny-ruralcanada
Brinklow, L., & Whitten Henry, M. J. (2020). Island responses to COVID-19 (CRRF Rural Insights Series: COVID-19, no. 1.12). Canadian Rural Revitalization Foundation. http://crrf.ca/ri-islands
CONFERENCES
PAST PRESENTATIONS
International Small Islands Studies Association (ISISA) Conference | June 14-18, 2021
Virtual hosts: Harris Centre, Memorial University, St. John's, NL | Conference website

"Tangled tales, entangled ales: Adventures in the recursive islandness of Newfoundland draft beer"
Watch video | Read abstract
Chair: "Book Launch of Anthropocene Islands: Entangled Worlds" – A discussion and Q&A with authors Jonathan Pugh and David Chandler about their newly published book.
Book details | Listen to audio recording
Chair: "Islandness II" Session – Featuring presentations from Jouke Van Dijk, John Dagevos, Nenad Starc, Maggie J. Whitten Henry.
"What does islandness mean to you?" – Creative note-taking/response to an open discussion with panelists Laurie Brinklow, Kathryn Burnett, Joy Davis, and Lynda Harling Stalker and the ISISA2021 audience.
View | Learn more
Canadian Rural Revitalization Foundation – North Atlantic Forum 2019: Sustainable Communities | St. John's, NL, October 1-5, 2019

Panelist: Craft breweries and distilleries as drivers of rural development | more info
OTHER RESEARCH & PUBLICATIONS
---