A Walk on the Edge 2018 | Chris Huang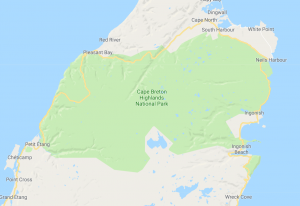 The Edge of the Sea: Cape Breton
Chris Huang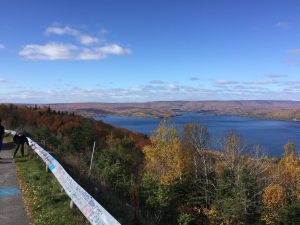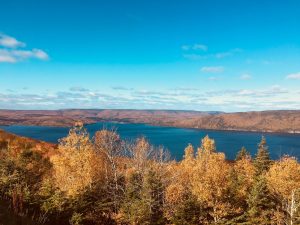 This is a beautiful September morning. After breakfast the four people in our hotel begin our day with the Cape Breton National Park Maple Leaf Trip. We enter the national park and stand outside of Ingonish Beach overlooking the Strait. The mountain – Maple Leaf – Strait forms a distinctive colour. Mountain black, red maple leaf, and sea blue are so eye-catching, so beautiful to the eye.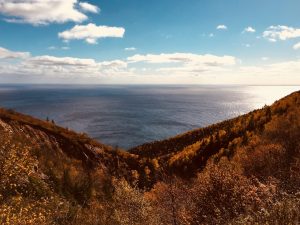 Further along, at the end of Route 6, is a V-shaped nest. Clouds in the sky white float in the blue sea above. The nest and clouds happen to appear below the sea, the three forming a distinct ladder.

The fourth picture is taken at the seaside at two o'clock in the afternoon in panorama mode. Hard marble in the sunlight shines a yellow halo. Waves hit the coast, waves of bursts of sound accompanied by a fresh sea breeze came face to face.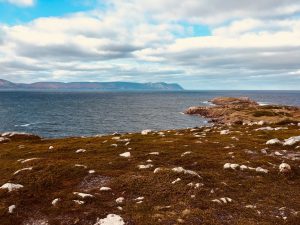 In the picture of the fifth chapter, white stones like goose-warm stone scatter on the shore. Overlooking the other side of the lake, perhaps because of the distance, the shore lies like an African lion sitting on the sea.
The car continues down and we choose a suitable place for a picnic. And this idea also lets us find the next picture attractions. A small waterfall after the towering pine trees falls into the lake. The sun shines skillfully over the waterfall, in our opinion, as a gorgeous rainbow. The sun shines into the lake, reflecting the formation of numerous bright spots on the lake.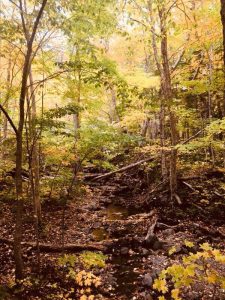 The one day's journey was short because we wanted to catch the boat back to Prince Edward Island. The farewell: the sun slides slowly into the sea like a smile. Unlike the sunset on Prince Edward Island, the sunshine here reveals a striking golden colour – the beauty of beauty.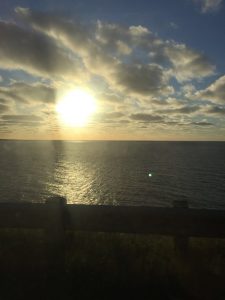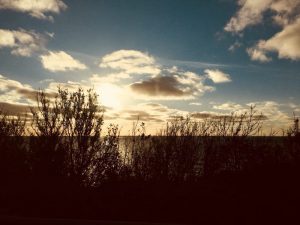 ---