UPDATE (Oct. 19): The weather forecast is calling for clouds and rain showers for Saturday, so we will have to cancel our Moon Night. We are scheduling our next telescope session for the evening of November 15; details will be posted on Monday.
_________________________________________________________________________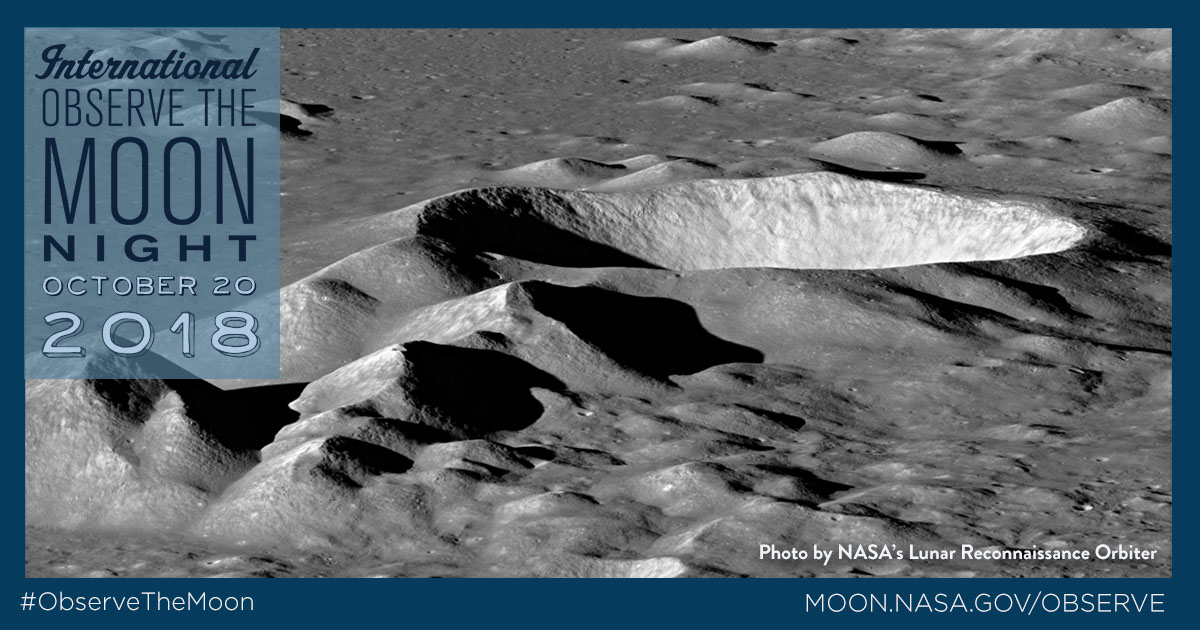 We will once again be participating in International Observe the Moon Night, which takes place this year on October 20. Join us anytime between 7:00-9:00 PM to learn about the Moon and view it through our telescope.
Come to room 417 of Memorial Hall to get started (find information about parking and where to find the building here). There you'll find Moon maps, models, and an astronomy enthusiast who can answer any of your questions while you wait for your turn to go up to the telescope. All ages are welcome. Please note that it is necessary to climb up one storey of stairs to reach the telescope.
This event is weather dependent. If the sky is too cloudy, we won't be able to see the Moon. If the event has to be cancelled due to weather, updates will be posted here, as well as on our Facebook and Twitter feeds.