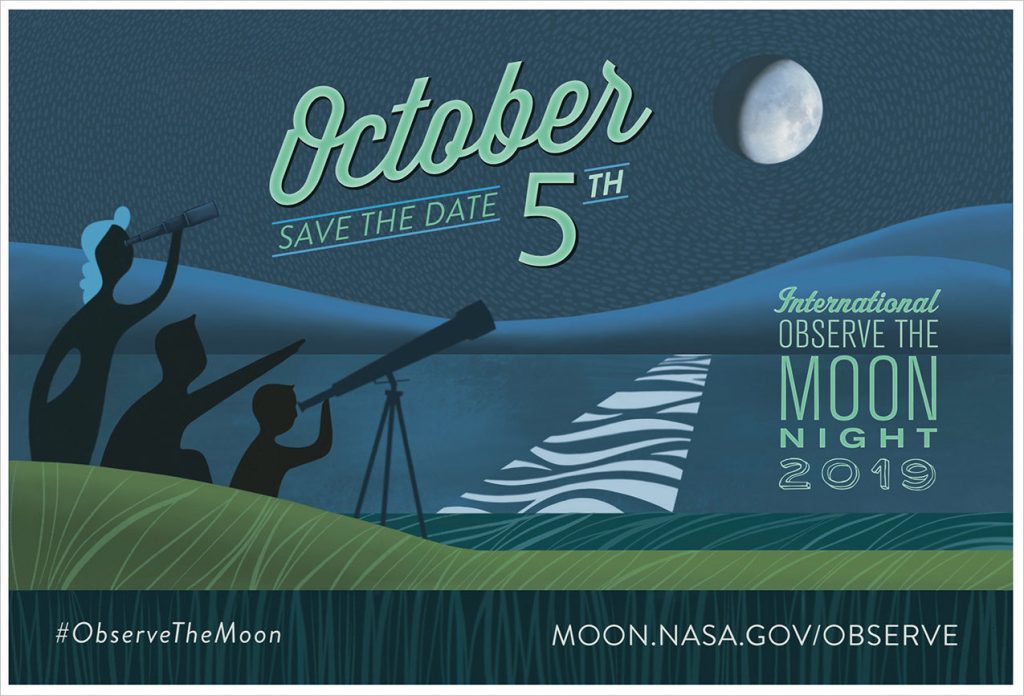 We will be participating in International Observe the Moon Night 2019 by holding a Moon-themed viewing at our observatory. Our event will take place from 7:30-9:30 pm on Saturday, October 5 (weather permitting). Everyone is welcome to drop by to have a look at the Moon through our telescope and to learn about our natural satellite.
The meeting spot for this event is room 417 of Memorial Hall (get directions and parking information). Depending on how many people are attending, you may have to wait a bit for your turn to go up to the telescope, but there will be activities and information related to the Moon available during the wait.
To access the observatory, it is necessary to be able to climb a set of stairs over one storey in height.
If the sky is cloudy on the night of the event, the viewing may have to be cancelled. This post will be updated if there are any changes to the event status.