UPDATE: This event has been cancelled due to the closure of the UPEI campus as a result of the storm Fiona.
The Department of Physics is going to participate in the Atlantic Veterinary College (AVC) Open House once again, but this time instead of setting up a table with physics activities indoors, we're going to bring our solar telescopes.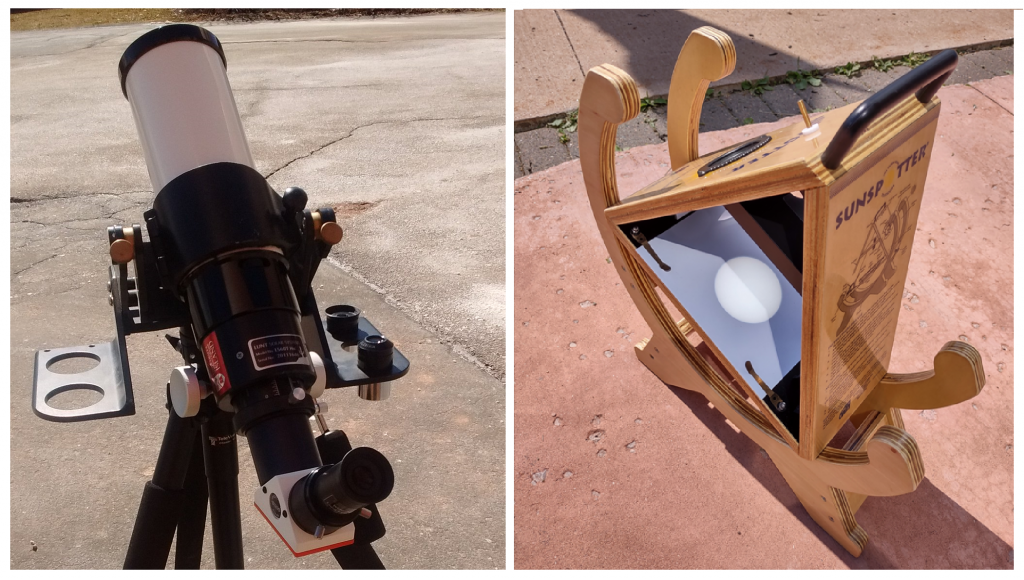 On Saturday, October 1, from 10:00am to 2:00pm, we'll be set up outside the north end of the AVC building with our hydrogen-alpha and white-light solar telescopes so that you can observe different features of the sun, our nearest star. We'll also have a few activities related to the sun and sunlight for you to try.
If it's too cloudy, we won't be able to view the sun, so we won't set up anything. However, the rest of the AVC Open House will still be running with lots of fun, interesting activities for people of all ages.