Company Overview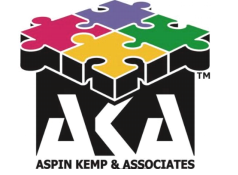 Aspin Kemp & Associates (AKA) is a systems integrator delivering innovative products, technically advanced services, documentation and world-class training primarily to the marine and offshore industry.
Problem Statement
The scope of the project is to develop a first-generation tradeshow model solution for Aspin Kemp & Associates (AKA) as they currently do not have a tradeshow model demonstrating their hybrid drilling technology.
The Client was very clear about their design requirements.
structure to lift and lower a mass being the crane operation,
a control system to control the lifting/lowering,
a method of storing the entire system while it is traveling or not in use,
and a method of displaying the primary principles behind the hybrid drilling technology as well as its economic benefits to a specified tradeshow demographic.
Acting as junior consultant engineers through the School of Sustainable Design Engineering within the confines of a third and fourth year mixed cohort "engineering consulting firm" (Panthers Engineering Consulting), three engineering students comprise the design team referred to as team 'ACDC'. Over the course of this project, ACDC provided engineering consulting to client Aspin Kemp and Associates, to develop a tradeshow model of their hybrid drilling technology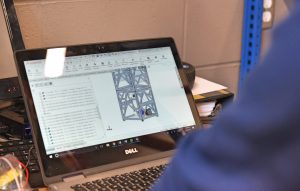 Design Requirements
The Entire system shall weigh less than 70 lb for travel on airplane to tradeshows.
The entire system shall have combined dimensions less than 80 In. to make travel and setup easy.
System shall meet ingress protection rating IP22 (classifies the degrees of protection provided against the intrusion of solid objects)
Entire system shall complete the DFMEA requirements, making no failure modes possible for all design components.
Design Solution
The final design includes four main sub-systems that have been associated with the tradeshow model: hoist structure, regenerative hybrid sub-system, travel case, and HMI/display.
The Design Solution was everything Aspin Kemp and Associates Client was looking for as they explained at the end of ACDC's presentation " I have no concerns, only praise."
Conclusion
The design for Aspin Kemp and Associates has successfully worked to display the three main benefits of AKA's technology being reliability, safety, and cost savings.
The tradeshow model created is very eye catching and will work as a tool to attract potential customers for AKA at tradeshow environment.
After presenting the new tradeshow model to client Aspin Kemp & Associates, ACDC design student Alex Gamble proclaims "It was a great project to work on and Aspin Kemp and Associates communicated their desires very well."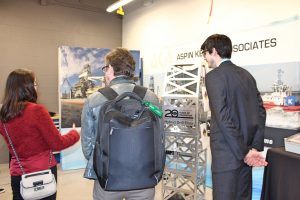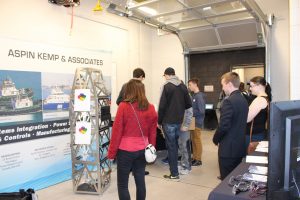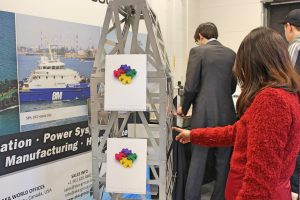 The entire design has verified almost all Component Design Requirements, System Design Requirements, and Client Design Requirements through testing, demonstration, inspection, and analyses.