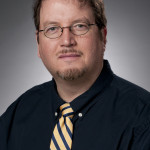 Adam Fenech, PhD (U of T), Director – Dr. Fenech has worked extensively in the area of climate change since 1988 starting with the IPCC First Assessment Report. He has edited 7 books on climate change, most recently as editor of the international journal on Climate Impacts and Adaptation Science. Dr. Fenech has taught at the University of Toronto since 1998, and lectures regularly at universities across Canada and around the world. Dr. Fenech is presently the director of the Climate Lab and an Associate Professor of Environmental Studies at the University of Prince Edward Island.
T. 902.620.5220  afenech@upei.ca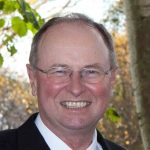 Don Jardine, BSc (UNB), Project Manager – Don is the Principal of DE Jardine Consulting in Winsloe South, PEI. He has over 30 years experience with the Government of Prince Edward Island in environmental issues including environmental management, hydro-geological investigations, waste management, environmental assessment, climate change, petroleum storage systems, pesticide management and other fields. For the past three years, he managed climate change adaptation projects on PEI and helped coordinate activities on PEI with those occurring in the other Atlantic Provinces.
T. 902.894.2852  dejardineconsult@eastlink.ca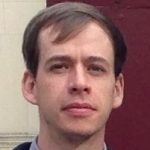 Andrew Clark, MSc (UPEI), Senior Research Assistant – Andrew is a geospatial scientist and is currently a Senior Research Assistant at the Climate Research Lab. Andrew has been with the Lab since 2013 in several capacities. He started as a co-op student, becoming a co-creator and lead developer of the CLIVE program. He worked as the Lab's geospatial expert before completing a Master's Degree with the Lab in 2016. Andrew's Masters work involved a comparison of conventional and emerging methods for characterizing coastal morphology and change. Andrew's research was the motivation for developing an UAV program at the Lab. Andrew is the pilot-in-command for all UAV operations. Starting September 2017, Andrew will be enrolled at the University of Calgary as a PhD candidate in the Department of Geography.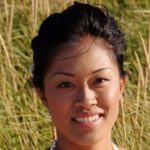 Stephanie Arnold, MBA (U of T), BASc (U of T), Senior Research Assistant – Stephanie is a graduate in Business Administration and Chemical Engineering.  She began working with the UPEI Climate Lab as a Research Assistant in 2014.  She wrote successful funding proposals and managed two large multi-partner research projects that focused on climate change adaptation in Atlantic Canada.  She co-edited a book Global Climate Change, Biodiversity and Sustainability: Challenges and Opportunities and co-authored a report Using Cost-Benefit Analysis to Evaluate Climate Change Adaptation Options in Atlantic Canada.  She also contributed to the development of a strategic plan for the Climate Lab and a business plan for the award-winning geo-visualization tool CLIVE.  In her current role, she developed the Prince Edward Island Climate Change Adaptation Recommendations Report for the Government of Prince Edward Island.  The report outlines anticipated climate change impacts for 10 different sectors – Agriculture, Education and Outreach, Energy, Fish and Aquaculture, Forestry and Biodiversity, Insurance, Properties and Infrastructure, Public Health and Safety, Tourism, and Water – and recommends a total of 97 adaptation actions to address them.  Stephanie continues to collaborate with researchers and develop strategic plans in the field of climate change adaptation.
T. 902.894.2852  starnold@upei.ca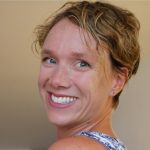 Hope Parnham, APALA CSLA MCIP, PhD candidate (UPEI)
Hope is a landscape architect and planner who has been working in the field of climate change adaptation to promote coastal risk awareness and sustainable adaptation solutions for coastal development for over 10 years. Hope is a member of the Canadian Society of Landscape Architects (CSLA) Climate Change Task Force and is co-chair of the International Federation of Landscape Architects (IFLA) Climate Change Working Group. She is currently working towards a PhD with the Climate Research Lab at UPEI. As coastal communities evaluate options to adapt to the risk of coastal flooding and erosion, her research will provide guidance on the effectiveness of shoreline stabilization as a long term adaptation strategy while assessing the spinoff effects that armouring can have on coastal and marine ecosystems and regional sediment transport processes. Hope advocates for proactive adaptation and improved management of coastal development for the long term sustainability of Prince Edward Island's beaches.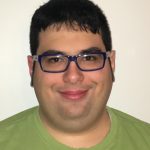 Ahmad Abd-El-Aziz, PhD candidate (UPEI)
The focus of Ahmad's research is on the link between climate and effects on health outcomes, with a specific focus on prenatal fetal stress, using existing data from medical databases (morbidity/mortality or hospital admission) and climate databases. The target region for his research will be Atlantic Canada. Due to the small size and population of PEI, medical specialists elsewhere in Atlantic Canada also serve residents of PEI. Therefore, to yield a more complete picture of health in Atlantic Canada, he will attempt to compare the results in Charlottetown to elsewhere in the Maritimes, such as Halifax and St. John. Extreme weather events, such as hurricanes, and long-term weather effects, such as periods of extreme heat or cold, will also be addressed, as well as short and long-term health outcomes, for example both low birth weights and cardiopulmonary diseases later in life.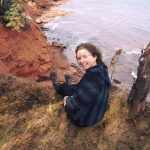 Kirsten McCaffrey, PhD Candidate (UPEI)
Kirsten is a recent graduate from the University Center of the Westfjords in Iceland of a Masters in Coastal and Marine Management.  She researched the conservation of sand dune systems in correlation with human perceptions of management strategies in PEI National Park. Kirsten is currently working towards her PhD in Environmental Science, focusing on sand dune geomorphology and the connection between climate change impacts and storm events. Kirsten has contributed to the UPEI Climate Lab coastal erosion monitoring program, measuring annual erosion rates of the Island's coastline.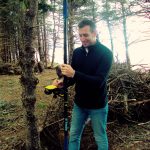 Derek Ellis, PhD Candidate (UPEI)
Derek started with the Climate Research Lab in 2014 as a Research Assistant while finishing his Masters degree with the University of Western Ontario. His focus is on understanding the impacts of climate change and their effect on long-term sustainability of vulnerable communities. Derek has worked on several projects at the Climate Research Lab, including the Climate Diary and CLIVE community consultations. He engages regularly with environmental NGOs and various levels of government across the island.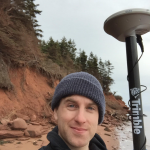 Andy MacDonald, MSc Candidate (UPEI)
Andy graduated from UPEI with a Bachelor of Science, majoring in Chemistry, and is currently pursuing a Masters in Environmental Science. He has worked on the provincial coastal erosion monitoring project for the past two years and has focused his studies on shoreline armouring, coastal erosion and using drones for coastal research.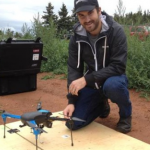 Evan MacDonald, MSc Candidate (UPEI)
Evan is expected to finish his Master of Environmental Science program in 2017. His research involves the use of sUAS (small unmanned aerial systems) in Agriculture. Evan has a background in GIS and extensive experience using sUAS for mapping purposes. He has worked on various Climate Lab projects using sUAS as a data collection tool, specifically in areas such as coastal erosion monitoring. Evan works with the Provincial Department of Agriculture and Fisheries as a surveyor and GIS specialist for the Sustainable Resources Division, which does soil and water conservation work in agricultural fields throughout the Province.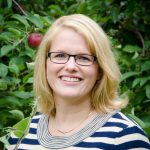 Crystal Burrows, BBA (UPEI), MAIS Candidate (UPEI), CPA, CA
Crystal is a Chartered Professional Accountant, Chartered Accountant with experience in public practice, academia, private industry and the public sector. Previously, she taught financial and managerial accounting as well as corporate finance at the UPEI School of Business. She now works as the Chief Financial Officer of the PEI Energy Corporation, a provincial Crown corporation tasked with developing and promoting energy systems in PEI. Crystal is also pursuing a Master of Arts degree in Island Studies. Her research focus is on climate change mitigation through renewable energy and the impact that climate, economics, legislation, and islanders have on the adoption of renewable energy solutions on small islands, particularly PEI.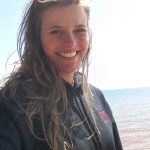 Juliana Granzoti, Undergraduate Student
Juliana Fernandes Granzoti is a current student at the University of Prince Edward Island. Originally a student from the Federal University of Santa Catarina in Brazil, she transferred to UPEI in 2017 to continue her studies in Environmental Science and Island Studies. Since her arrival she has completed research for the Climate Research Lab, helping with the collection and analysis of coastal erosion data. She is expected to graduate in the Winter Semester 2019 and hopes to continue her studies in the field.
Go to:
Climate Lab Alumni
Services
Find Us