Mucedorus Officially Starts
Auditions are over, and the cast is being assembled. Check back for updates.
A Coffee Date with Vagabond Productions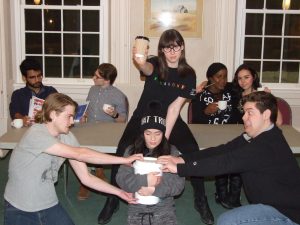 We hope that you enjoyed Fresh Brewed: Tales from the Coffee Bar. It was a tremendous success, and Vagabond Productions expresses its thanks to Receiver Coffee for hosting.
We are in the process of gearing up for next year's show: Mucedorus. Check back for updates and audition notices.