Dr. Adam Fenech, director of UPEI's Climate Research Lab, will tour Prince Edward Island communities in July to give demonstrations of CLIVE-better known as the CoastaL Impacts Visualization Environment tool.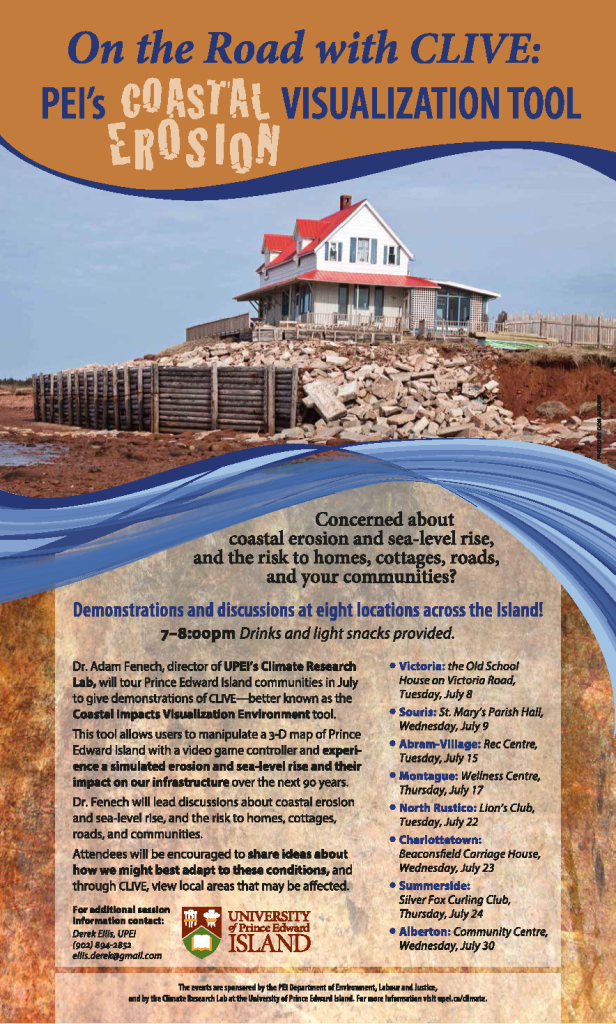 This tool allows users to manipulate a 3-D map of Prince Edward Island with a video game controller and experience simulated erosion and sea-level rise and their impact on our infrastructure over the next 90 years.
Dr. Fenech will lead discussions about coastal erosion and sea-level rise, and the risk to homes, cottages, roads, and communities.
Attendees will be encouraged to share ideas about how we might best adapt to these conditions, and through CLIVE, view local areas that may be affected.
Please see poster for list of communities that CLIVE is scheduled to visit.