Graduate Profile: Megan Lane MacDonald
GRADUATE STUDENT PROFILE
Megan Lane MacDonald
MASTER OF ARTS IN ISLAND STUDIES | THESIS PROGRAM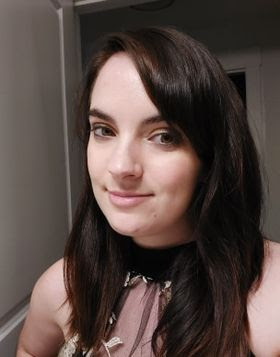 .
THESIS DETAILS
The poetry of PEI women throughout history: Analysing themes of nature, modernisation, and gender roles.
Supervisor: Dr. Laurie Brinklow; Dr. Ed MacDonald
RESEARCH INTERESTS
Poetry
Prince Edward Island history
Women's history
Gender roles
Poetic personifications of nature
Religion
BIOGRAPHY
Megan is a life-long Islander from Eastern PEI. Megan holds a BA (English and history) from the University of Prince Edward Island where she is now doing her research as a MAIS thesis student. Megan's research integrates her two great loves, poetry and history, analysing how historical context informs close readings. Her work involves reading the poetry of notable female Prince Edward Island poets and studying the time periods in which they wrote; especially the expectations upon women in these time periods and their goals and focuses.
SCHOLARSHIPS & AWARDS
2021: Canadian Federation of University Women Graduate Studies Scholarship in Arts or Education; Roderick Stirling MacDonald Scholarship
2020: Social Sciences and Humanities Research Council of Canada (SSHRC) – Joseph-Armand Bombardier Canada Graduate Scholarships
2019: UPEI Graduate Studies Scholarship in MAIS
PUBLICATIONS
MacDonald, M. L. (2020). Shore lines. Island Studies Chapbooks. https://islandpines.roblib.upei.ca/eg/opac/record/1980283
MacDonald, M. L. (2020). Breakwater. In UPEI Arts Review IX: Tinge. https://pressbooks.library.upei.ca/artsreview-ix/chapter/breakwater/
MacDonald, M. L. (2020). Passenger. In UPEI Arts Review IX: Tinge. https://pressbooks.library.upei.ca/artsreview-ix/chapter/passenger/
MacDonald, M. L. (2020). Sails and tales: A new journal of Island Studies. UPEI MAIS Projects. https://projects.upei.ca/mais/sails-tales/
---