MAIS Student Research | Recordings
A collection of video and audio recordings featuring our Master of Arts in Island Studies graduate students discussing their research at conferences, as part of the Institute of Island Studies' Island Lecture Series, or on radio shows and podcasts. Enjoy!
CONFERENCE PRESENTATION | JUNE 2021
Tangled tales, Entangled ales: Adventures in the recursive islandness of Newfoundland craft beer
In this video, MAIS student Maggie J. Whitten Henry presents a version of her paper from the recent 17th International Small Islands Studies Association (ISISA) Conference.
With islands understood as generative sites of relational entanglement, and craft beer itself described as a zone of entanglement and meaning-building, it should come as no surprise that Newfoundland's craft beer brands are brimming with richly entangled themes of place. But what does that look like?
THESIS DEFENSE | MARCH 2021
Factors influencing change in the Prince Edward Island Lobster Fishery
In this video, MAIS student Ian McIsaac defends his thesis, "Factors influencing change in the Prince Edward Island Lobster Fishery" via Zoom.
In 2015, the PEI Marketing Council created the Lobster Fishers of Prince Edward Island (LFPEI) Commodity Board after holding a plebiscite. Ian's research seeks to better understand what factors led to the decision, and to discover if any aspect of islandness may have influenced this independent group of Island business men and women who compete with each other to catch the same fish.
PANEL DISCUSSION | NOVEMBER 2020
Passport to Research
Rural Talks to Rural 2020 – Virtual conference hosted by the Canadian Centre for Rural Creativity
MAIS student Maggie J. Whitten Henry, whose research looks at rural craft breweries and place attachment, was invited to speak as part of a panel at the Rural Talks to Rural virtual conference. This session invites four emerging rural scholars to share their connections to rural, describe the issues they are seeking to better understand, and describe the value of their research to rural community leaders, government, and businesses.
RADIO DISCUSSION | JULY 2020
Women Fishermen in Maine and Prince Edward Island
In July 2020, MAIS student and lobster fisher Marlene Chapman appeared on Coastal Conversations, a public affairs radio program that explores current issues facing Maine's coastal communities through conversations with people who live, work, and play on the Maine coast. This episode is a conversation about working a job that captivates your passion and curiosity, about love and family, and about the differences in how lobster is managed and fished in Maine vs. Canada.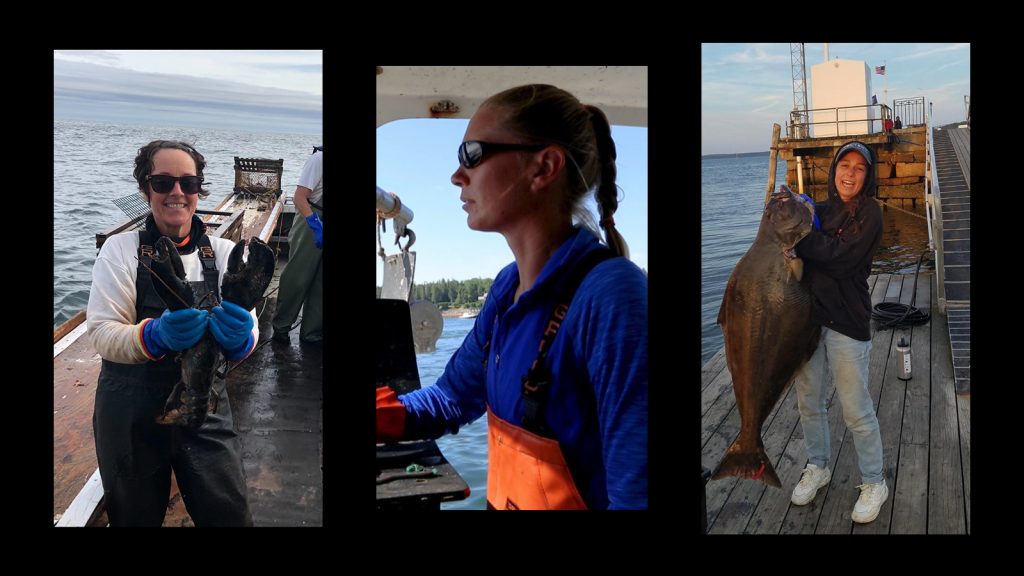 ISLAND LECTURE SERIES | MARCH 2019
From policy to action: Lessons from Samsø
Jocelyn Plourde speaks about his Island Studies Master's research in Samsø, Denmark. "From Policy to Action" is a research project that delves into the link between public policy and the deployment of renewable energy systems. At the heart of the research is a case study of the Danish island community of Samsø.
ISLAND LECTURE SERIES | FEBRUARY 2019
More than sun and pineapples: A look into the culture of astronomical sciences in Hawai'i
MAIS student Emerald Naylor shares her observations of astronomy culture and the importance of showcasing both Western and Hawaiian perspectives. Emerald's project focuses on the impact of the 13 telescopes on Maunakea and how relationships between Hawaiians and Western astronomers are navigated. She also discussed what the current tensions may mean for the future of astronomy on Maunakea.
ISLAND LECTURE SERIES | OCTOBER 2018
Is the "Island way of life" lost when the ferry becomes a bridge?
This presentation, drawn from MAIS graduate Janice Pettit's exploratory thesis research, provides some insight into whether Prince Edward Island residents still consider themselves islanders and if their island identity has been affected by the fixed connection to the mainland.
ISLAND LECTURE SERIES | JANUARY 2017
Focus on Ireland
This session features MAIS student Erin Rowan speaking about her thesis research. Erin's research explores a dark time in Irish history, the Great Potato Famine (1845-1852), and how this period was felt and experienced by the people of Valentia Island and Cahersiveen. The subtle differences in Famine experience between these two places show the effects of islandness and peripherality on this important period in Ireland's history.
Erin was joined by Eoin O Beaglaoich, a visiting lecturer in Irish culture and language at UPEI and musician in residence at Holland College.