A Walk on the Edge | 2018
Each year, the intrepid students from Dr. Laurie Brinklow's Islandness: Culture, Change and Identity class take a "walk on the edge," then document their experience – through words and images – of what it's like being out on the edge of the Island. And because our class is in the winter semester, the experience isn't of the usual sun, sand, and sea, and the results are always thoughtful, sensual, and evocative.
Here are the assignments from the 2018 cohort. Enjoy!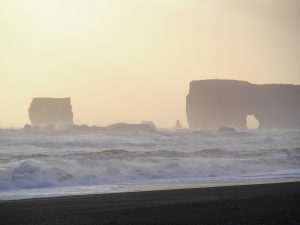 A Walk on the Edge: Iceland
Crystal Burrows
It was Fall 2014 and my husband, Jason, the trip-planner of the family, and I travelled to Iceland. At that time, I was not even aware of the Master of Arts in Island Studies (MAIS) program, let alone thinking of how I might use our journey as the basis of an assignment. However, in retrospect, I cannot think of a better fit for "A Walk on the Edge". Iceland is a beautiful and extraordinary country, with waterfalls, geysers, glaciers, volcanos, and sheep that traverse the mountainsides in what seems like sheer defiance of the laws of physics. And yet, several years later, what sticks with me most is what I experienced along the shores of Iceland's southern coast. Read more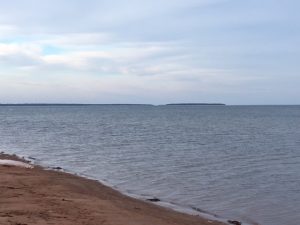 A Walk on the Edge: A Journey through the Lifespan
Pamela M. Condon
I've spent the better part of my thirty seven years of life collectively "chasing the shore" as author David Weale describes. As I walk the beach on this day, I nostalgically reflect upon my life and the significance of how the shore has been parallel to my lifespan thus far. This photograph represents hope, happiness, romance, grief, sadness and love all at once. Throughout my lifespan, I've experienced many of these emotions. The common denominator in these emotions is that the shore never changes. Its peaceful, steadfast, spiritual allure provides both celebration and solace for those who seek it. Read more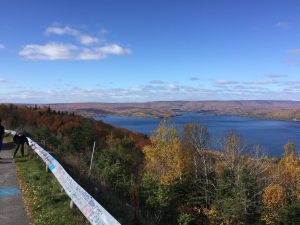 The Edge of the Sea: Cape Breton
Chris Huang
In the winter of 2015, I chose Victoria Park as my "Walk on edge" destination. The beauty of the sea in the depths I have already appreciated. This year I was fortunate enough to participate in this event again. But I wanted to bring a different coastline to others. In late autumn, Cape Breton's country mansion has always been where I want to go because it is particularly famous for the red maple leaf during this time. The late autumn represents the maturity and harvest. The deep sea, and broad and mature maples, are a good match. Because in my understanding the ocean again means the birth of life. At the edge of the coastline, red maple leaves bloom in a flame. Such a landscape is a new form of presenting the theme of "walk on the edge."
Read more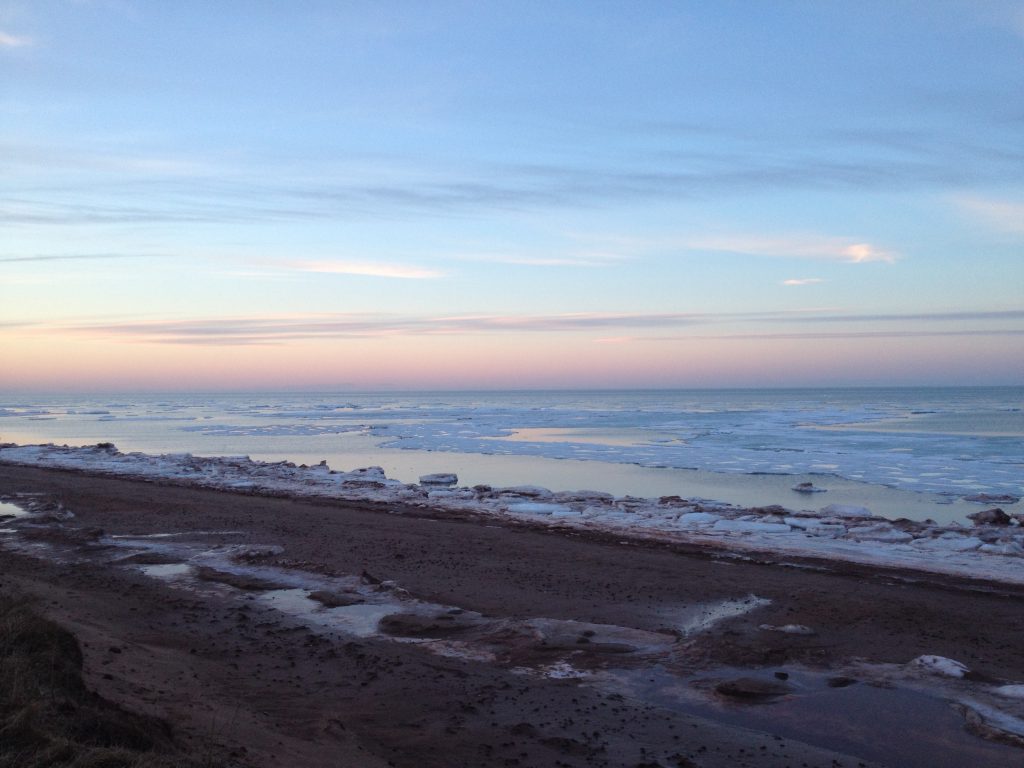 A Walk on the Edge
Adam Mahar
As I step to the edge of Prince Edward Island, on the north side, each one of my senses is overwhelmed with what I see, feel, hear, and smell. I look to the left and I see what looks to be miles of white sands and red cliffs, sea ice pushed up on the shore, and the sky with all the colors of the rainbow. I look to the right and I see the same thing, except I see large sand dunes off in the distance. I am at Dalvay Beach, between Stanhope and Tracadie Beach, which is one of my favorite spots to go and relax because it is so quiet. Read more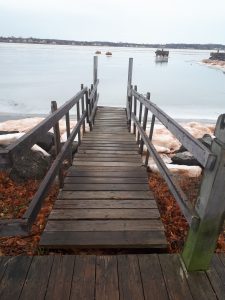 Walk off the Edge
Emerald Naylor
Creative non-fiction is one of my favourite art forms. It's a way for me to try to write down my thoughts in a way that is entertaining to read without having to be poetic. I've never lived by the sea, but I've always been attracted to the water. For years I have been trying to capture that feeling I get when walking along the shore. The best way to describe it is as an overwhelming fear of the sea, the unknown, the dangers, and everything below the surface, but also this crushing desire to run out and join the sea; to become one with it and let it wash all my worries away. Read more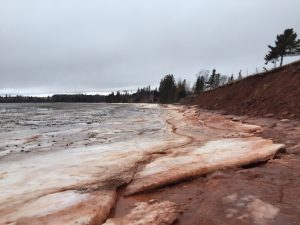 Walk on the Edge: A Shoreline in Cornwall, PEI
Nick Sims
The day I chose to visit the shoreline was quite cold, and the wind was up and sustained along the shore. The landscape was stark, and the sound and feel of the cold wind nipped and suppressed thoughts. And that was fine, it was sufficient to take photos, and make "wind-edited" mental notes of what I saw. Haiku uses spare, objective language, to elicit unique individual interpretations, thoughts and emotions in readers, and so seemed appropriate to my walk along the shore that day. Read more