Sails & Tales | Book Reviews
The Cove Journal: A Review
Clay Appell
JoDee Samuelson (2018). The Cove Journal: Life on the Island's South Shore. 187pp. Charlottetown PE: Island Studies Press at UPEI. ISBN: 978-1-988692-20-3. $19.95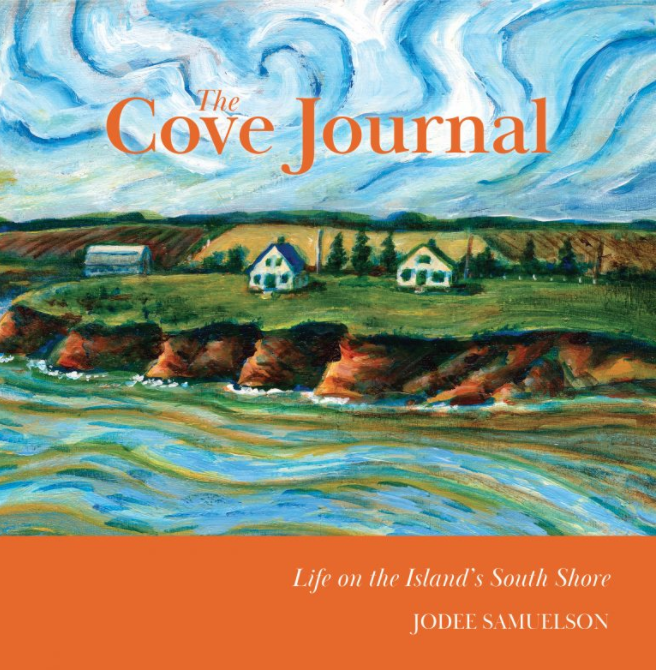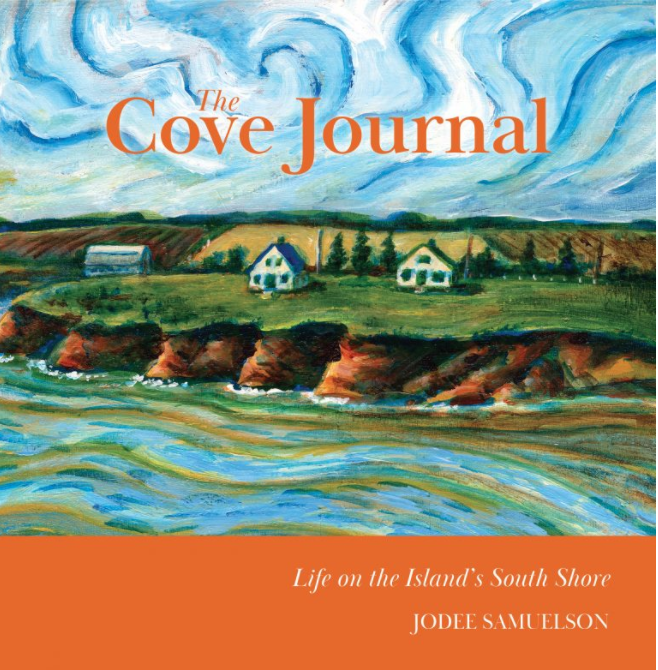 The Cove Journal is an entertaining and engaging read that is full of candor, as the author, JoDee Samuelson describes in detail, life on Prince Edward Island's South Shore, and specifically in an area called The Cove, where she resides. JoDee Samuelson is like a more mature, real-life Anne from Anne of Green Gables, that provides a more comprehensive and contemporary perspective on PEI than the fabled L.M. Montgomery character. This is a short, non-fiction piece, and I personally quickly found myself fully immersed in the text. It is refreshing in today's frenetic, increasingly troubled world, where one can sit back and read something that speaks of a simpler existence-one in which friends and family come first, where neighbours help each other out and locals take advantage of their exquisitely beautiful natural surroundings, as they participate in an array of both fun and practical activities.
The author is extremely detail-oriented, and uses beautiful imagery to elucidate to her audience what everyday life is like on PEI. There are pen and cut sketches at the outset of each chapter, which are used effectively to visually construe what each one is about, and these are occasionally accompanied by text. They add character to the book, each chapter which themselves are concise and unique, and arranged so that each month and season are captured multiple times. The pattern is broken occasionally, as travels abroad to Spain are referenced, as is a road trip to Florida. These breaks are a welcomed respite from talk of day-to-day life on the island.
The Cove Journal is a superb collection that is easy to read, contains vivid imagery, is well-written and is refreshingly authentic. This piece was structured like a children's book in its design, with copious images and short passages; yet it read like an adult piece with its sophisticated language and subtly complex themes. It is abundantly clear that the author is very proud of her island, and wishes to advertise its special and unique qualities to the rest of the world. The short chapters do not bore the reader, and keep one constantly engaged in the text, as each season of the year from winter to summer is written about chronologically, which makes it simple to follow along. Samuelson does an outstanding job capturing the essence of the island, and all that is great about it. For instance, she places profound emphasis on the immense beauty of PEI's nature, and characterizes it as a cherished aspect of life on the island. Her writing style is very relaxed and carefree, which is perhaps a manifestation of island life. Samuelson's writing is elegant and refined, but she at the same time avoids writing in a style that is not easy to comprehend. This book would be particularly welcome while spending a night or two inside, perhaps on a cold winter's evening, where one can crawl into your snuggie, make a cup of hot chocolate or tea and immerse oneself in this genuinely pleasant text.
In general, this piece is well-written, but it does possess a few minor shortcomings. One flaw is that it can be mildly repetitive in certain sections. As well, the author should endeavor to make the book a bit more relatable to her audience that is not from the island, as certain portions of this piece feel as though she is speaking directly to locals that possess an intimate understanding of PEI. As well, I believe that Samuelson makes certain remarks that reflect her political or personal beliefs that are a tad jarring in what it is otherwise such a lighthearted book.
As it applies to islands and island studies, this book encapsulates the quintessence of small island life, as it describes the small yet stalwart social groups that are formed and maintained, as well as capturing the quaintness of small island existence. One critique of the book, as it applies to small island life, is that perhaps certain negative elements of living on islands are not quite identified and conveyed to the audience. This may have been deliberate, as there is an invigoratingly positive tone throughout, akin to benign propaganda, as she depicts island life as predominantly flawless, and excludes some of the tumult of small island existence. There is immense focus on the ocean, as there are numerous references made to the sea and how locals interact with it. The sea is quite important to most islands, as it forms a crucial part of island identity, as well as providing many valuable services to islanders such as transportation, jobs and pleasure. For instance, she mentions how being surrounded by water entails a sense of "distinction". She does a fine job capturing and expressing this 'distinction', as she frequently mentions the prominent role the maritime environment plays in island life.