Kimberly Chu Foon
Research Assistant
PhD Candidate, Environmental Studies, University of Prince Edward Island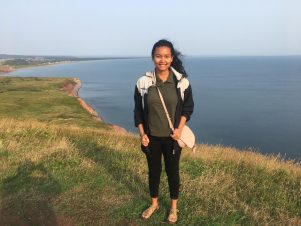 Kimberly Chu Foon is from the twin island of Trinidad and Tobago. She became passionate about nature from early on and wanted to make a positive change and have an active role in the conservation of wildlife. She received a BSc in Environmental and Natural Resource Management at the University of the West Indies, followed by an MSc in Environmental Consultancy at Newcastle University, United Kingdom.
During her university years she volunteered with multiple local environmental NGO's including Nature Seekers and Environment Tobago where she received the opportunity to make direct contributions to worthwhile environmental projects. In 2013 she became the Conservation Officer at the Asa Wright Nature Centre (AWNC). There she was responsible for developing and implementing research and conservation projects (e.g., bird monitoring and camera trapping), community and education outreach and grant writing.
She also participated in an Animal Behavior Internship at the Southwestern Research Station in Portal, Arizona and represented AWNC and TT at the annual Bird Fair in Rutland UK. In 2015, Kimberly served as the Chairman of the Council of Presidents of the Environment (COPE), an umbrella organization for environmental NGOs in Trinidad and Tobago. In 2017, she was awarded a fellowship with the Conservation Leadership in the Caribbean (CLiC) program and has been conducting research on the Illegal Trade and Pet Ownership of Macaws in Trinidad.
Currently, Kimberly is working on her PhD in Environmental Science at the University of Prince Edward Island examining the effects of climate change on Caribbean islands. She hopes that she can continue to make valuable contributions to her field of study and inspire others to do the same along the way.
*
Margaret Paterson
Candidate, Master of Arts in Island Studies
University of Prince Edward Island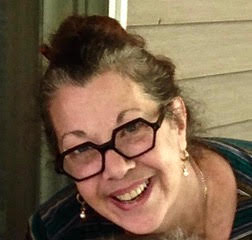 Margaret Paterson is a second-year graduate student in the Island Studies Program at University of Prince Edward Island. As a volunteer analyst on the project, Margaret is pursuing this as her thesis topic, encompassing her interest in social capital as it relates to a de-construction of autonomy and sustainability as issues confronting both Sovereign Island States and Subnational Island Jurisdictions of a Metropole.