Aruba is easy to reach
Every day, Aruba welcomes visitors through the Port of Aruba or their state-of-the-art international airport at Oranjestad (AUA), which welcomes daily flights from locations all over the world, as well as convenient single-connection flights from most major US cities.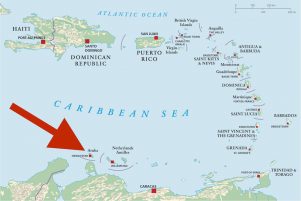 Do I need a visa?
EU, American, Canadian, Caribbean, and most South American citizens don't require visas to enter Aruba. And as an added convenience, you can fill in your embarkation-disembarkation card online before you leave.
For more information on Aruba, please visit www.Aruba.com.
Where will I sleep?
Conference organizers have secured a special conference rate at Talk of the Town Hotel and Beach Club. This is a mid-priced hotel centrally located near the airport. You may experience some noise from the adjacent street if you are staying over on a Friday night. Specific booking information for this hotel was provided as part of your acceptance letter. If you cannot find this letter, or you are attending but not presenting at the conference, please contact us at islands.conferencearuba@ua.aw for more information.
If you're interested in finding alternate accommodations, click here, or look for an Airbnb. Hotels are generally found in the following areas. There are moderately priced hotels in the city of Oranjestad within walking distance to the University. There are also more expensive resort hotels along the waterfront and adjacent to the city. As you move north along the coast there are a series of both low-rise and high-rise resort hotels. All hotels book quickly so we recommend that you make your accommodation arrangements as soon as possible.
The conference will be held on the University of Aruba campus, located at J. Irausquinplein 4, Oranjestad, Aruba.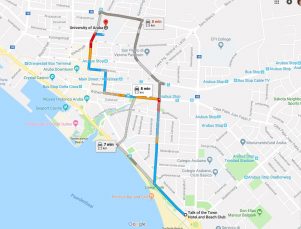 Do you have any questions for us?
If you have any questions, please contact us at islands.conferencearuba@ua.aw. Chances are, others are wondering the same thing!
______________________________________________________________________
Supported by the UNESCO Co-Chairs in Island Studies and Sustainability at
University of Prince Edward Island/University of Malta,
The University of Aruba, and
the Centre of Excellence for the Sustainability of Small Island Developing States,
Oranjestad, Aruba