Aitazaz Farooque, PhD, P.Eng
Program Lead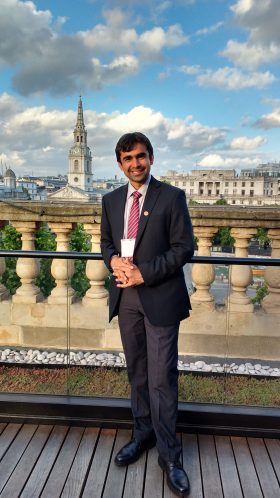 Dr. Aitazaz A. Farooque is working as an assistant professor at the School of Sustainable Design Engineering, University of Prince Edward Island. Dr. Farooque has been teaching a variety of engineering courses over the past few years. Based on his student centered approach to teaching by going above and beyond for students and encouraging students to push the boundaries of their learning, he has been awarded with Dalhousie University Teaching Impact Award 2015.
Dr. Farooque has been developing precision agriculture technologies for agriculture industry in Eastern Canada to ensure economic and environmental sustainability. He has expertise/skills in engineering design, development and management, bio-systems modeling, instrumentation testing, evaluation of sensors and controllers, sensing and control systems, computer programming, electro-mechanical design, electronics, and digital communications techniques, to develop variable rate technologies, for real-time spot applications of agrochemicals to improve profitability and reduce environmental risks. He has also been evaluating the impact of intelligent technologies on environment (lysemeters, volatilization chambers and runoff plots).
Dr. Farooque has developed collaborations nationally and internationally. Dr. Farooque highlighted the significance of his research in peer-reviewed journals, conference proceedings, workshops, industry meetings and farmer's field days. He is supervising undergraduate and graduate students. He is a regional director for Canadian Society of Bioengineering. He is a Professional Engineer and registered in both PEI and Nova Scotia.