Chinese speaker bios (in alphabetical order, by surname)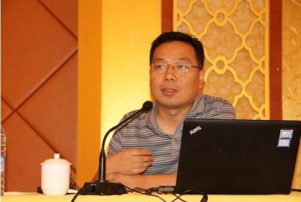 Aiping FENG: Deputy Director of the Island Research Center, SOA, P.R. China. His main research fields are coastal environment evolution and management research. Dr. Feng led and participated in more than 30 projects, including important key state projects, 863 national projects, marine public special projects, groundwork projects of the Ministry of Science and Technology, and various development projects. He has published over 40 papers in international and domestic academic journals, and co-edited 5 academic books. He also won first prize in the marine science and technology awards in 2013 (ranking 12) and first prize in the marine engineering science and technology awards in 2013 (ranking 6).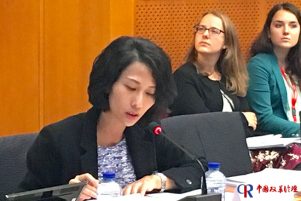 Dongni HE: BA Economics (Xiamen University), MA Political Economics (Nankai University), MBA (Maastricht School of Management), PhD candidate, Management Science and Engineering (Northeast University) is Vice-President, China Institute for Reform and Development. Ms. He was Assistant Researcher of the Center for Public Policies and the Center for Hainan Reform and Development; Vice-Director of the Center for Emerging Economies; Associate Research Fellow of the Center for Economics; and Assistant President of CIRD. Since 2006 she has participated in many of CIRD's important research programs, including policy research on equalization of Basic Public Services during the Twelfth Five-year Plan period, Goals and Missions of Economic Reform during the 13th Five-year Plan Period, Research on the Path to Transition of Economic Growth Pattern in China, and Co-editor of CIRD's annual reform report, A Decisive Choice to Advance Economic Transition. She has published articles in China's leading academic journals and newspapers.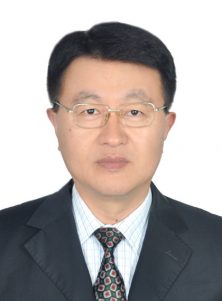 Jiting SUN: PhD in fishery economics, and the first to complete his doctoral education in China. He did his postdoctoral research at the University of Wollongong, Australia, and went to Australia's Monash University as a visiting fellow. He is now Vice-President and Professor of Shandong Academy of Marine Economics and Culture.
Dr. Sun also serves as the Director of Shandong Research Center for Marine Economy and is chief expert of the Marine Economic Research Base of social sciences in Shandong province. He is chief editor of China Marine Economy, council member of the Chinese Society of Oceanography, Vice Secretary General for the marine economy branch of the Chinese Society of Oceanography, guest research fellow at the research office of Shandong People's Government, Vice Chair of the Shandong Research Society of Ecological Economy, executive council member of the Shandong Research Society of Marine Economy and Technology, and a fellow of the Chinese Ocean Development Research Center. He is also part-time professor at Ocean University of China, and master's supervisor at Qingdao University and Qingdao University of Science and Technology, expert on the Rizhao Blue Economic Zone council committee, and member of Huangdao Regional Marine Economic Development Committee in Qingdao.
His research focuses on marine industrial economy and marine culture, sustainable use of marine resources, development strategies and policy for coastal areas. He has undertaken more than 20 research projects under the "Shandong Social Sciences Project" and "Shandong Soft Science Project"; and he has co-conducted more than 30 research projects at all levels, and published more than 100 academic papers and books. He has won the second and third prize of "Shandong Outstanding Achievement in Social Sciences Award," and more than 20 other awards for his academic achievements. He was titled "Shandong Low-Carbon Excellent Scholar" in 2010 and "Qilu Cultural Talent" in 2012.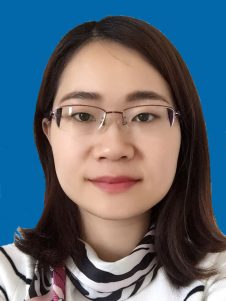 Jing WANG: Master's degree in Geodesy and Surveying (Wuhan University) is an engineer of National Marine Data and Information Service (NMDIS). She has been engaged in research relating to island management in NMDIS since 2010. Her main research focus is on island statistics and island information through which she established China's first island statistical reporting system. She authored the "island survey bulletin" published by the State Oceanic Administration.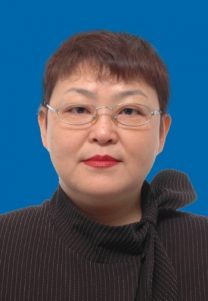 Xiaohui WANG: BA Science and Technology Information Specialty (Wuhan University), MA Statistics (Renmin University of China) is Senior Researcher and Chief Engineer of the National Marine Data and Information Service (NMDIS), SOA, China. As the founder of marine economic statistics, Ms. Wang is engaged in the scientific research and business of marine economies, including marine economic statistics, analysis, planning and assessment of marine economies, as well as the integrated innovation and practical application of the theory of marine economies. She created a marine economic accounting system, and was responsible for the preparation and release of the China Marine Economic Statistical Bulletin and China Marine Economic Statistical Yearbook. She also led the compilation of national standards and marine industry standards for marine economic statistics, and the preparation of the national marine economic development plan and the marine main function zoning plan. She is now working on basic Law of the Sea research.
Ms. Wang has been Director of the Department of Marine Economy, Marine Data and Information Service (NMDIS), SOA; and Director of the Sea Area Management Department, National Marine Date and Information Service (NMDIS), SOA.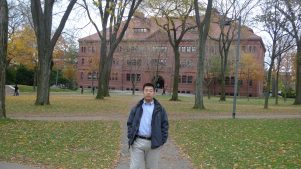 Xuedong WANG: PhD (Nanking University) is an Associate Professor of International Politics and Deputy Dean of the Institute of Advanced International Studies, Sun Yat-Sen University. Mr. Wang was Visiting Scholar in the Department of Government and International Relations at the University of Sydney, Australia (October 2013-2014); Visiting Scholar of Special Award for Canadian Studies, Canadian Government (SACS, 2010); Freeman Visiting Professor at the Center for Asia-Pacific Studies at University of Illinois at Urbana-Champaign, USA (2008-2009); and Fulbright Visiting Scholar in the Richard L. Walker Institute of International and Area Studies at University of South Carolina, USA (2007). His research interests focus on the relationship between China and international institutions, with a special interest in global governance and climate change. He has published many articles in academic journals, including BRICS Participation into the Global Climate Governance under the context of De-globalization: An Institutional Explanation (2017); Non-traditional Security and Global Governance: China's Participation in Climate Adaptation in Oceania (2016); The Soft Law in the Global Governance (2015); The Universal Ethics and Golden Rule in the Global Climate Issue (2014); as well as books, which include Global Negotiations, Domestic Policies: The Climate Change Politics across the World, 2014.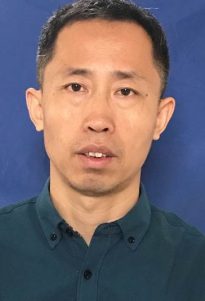 Zuocheng WANG: PhD World History (Fudan University) is an Assistant Professor in the Research Center for Pacific Island Countries, and Dean, Faculty of Foreign Language and Foreign History, School of History, Culture and Tourism, Liaocheng University, China. Mr. Wang's research focus is the history of the Pacific Islands and he has published many monographs, such as a Comprehensive Review on Pacific Island Country Studies in China since the 20th Century, Pacific Journal; A Critical Review and Evaluation of the PICs Development in 2015-2016, Blue Book of Oceania: Annual Report on Development of Oceania (2015-2016), Social Sciences Academic Press (China); and Cook Islands, Social Sciences Academic Press (China).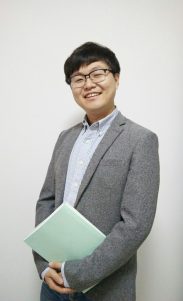 Yuchao YAN: Master's degree in chemical oceanography (Florida Institute of Technology or FIT), degree in marine science and economy (Xiamen University) is Deputy Manager of the marine research department at Grandview Institute. While working as research associate at FIT, Yuchao twice went to the Arctic (Chuckchi Sea and Beaufort Sea) with USCG ice-breaker Healy doing scientific research funded by the Bureau of Ocean Energy Management (BOEM). He also worked with local government on environmental management and improvement of Indian River Lagoon (IRL) in Florida. After joining the Grandview Institute, Yuchao and his team have been doing research on the blue economy, marine strategy and small islands development by monitoring public opinions from global think tanks, media and governments via big data technology for many clients including the Ministry of Foreign Affairs, the National Marine Information Center and the State Oceanic Administration.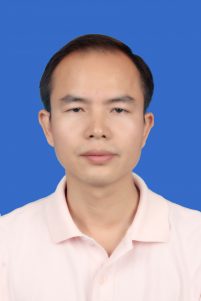 Desheng ZHANG: PhD Industrial Economics (Xi'an Jiaotong University) is the Deputy President, School of Economics and Management, at Hainan University. Prior to that, Mr. Zhang was Hainan University's Deputy President, School of Applied Science; Permanent Secretary, Party Committee Office; Associate Professor, School of Economics and Management; and he was Assistant Professor, School of Economics and Management, South China University of Tropical Agriculture. He is a member of the Chinese Association of Agricultural Economics and China Society of Tropical Crops. His research fields include industrial economy of tropical crops, international cooperation of tropical crops and island economic development. He has participated in four projects funded by the National Planning Office of Philosophy and Social Science and National Natural Science Foundation of China, and took charge of seven ministerial and provincial level projects. He has published more than 40 papers and 2 monographs, and compiled 2 textbooks.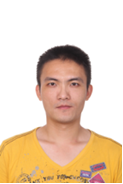 Huan ZHANG: Doctor of Architecture and Postdoctoral in Marine Science, Zhang's main research fields lie in the construction of new urbanization at the national level, the construction of beautiful villages, and island and tourism planning. He is the member of the editorial committee of the SSCI journal Islands Research Journal, and an expert on the Zhoushan Tourism Consultation Panel. Zhang was a visiting scholar at the State University of Michigan and the University of North Carolina in the USA.
Zhang has always worked in the planning and management of the living environment on islands. In his postdoctoral research at the Institute of Island and Coast Lines of Zhejiang University, his main research objective is living environments on islands, based on land management methods such as landscape ecology. When Zhang was a visiting scholar in the USA, he visited some famous islands such as the Galapagos Islands, and participated in academic exchanges and did a field study on island living environment and landscape. Zhang is the author of the book, Research on the Theory and Method of Construction System for the Suitability of Basic Living Unit on Islands, and various papers published in SSCI journals.
______________________________________________________________________