UNESCO Chair in Island Studies and Sustainability
AT UNIVERSITY OF PRINCE EDWARD ISLAND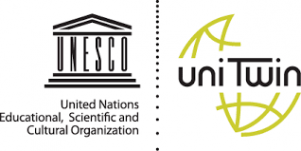 The UNESCO Chair in Island Studies and Sustainability is a prestigious initiative orginally spearheaded by the University of Prince Edward Island (UPEI) and the University of Malta, and now hosted at UPEI. Part of a network of 700 other Chairs from around the world, this UNESCO Chair is the first in Atlantic Canada, and the only one east of Quebec.
---
Meet our Chair | About the UNESCO Chair in Island Studies and Sustainability | About the UNESCO Chair programme
---
Meet our Chair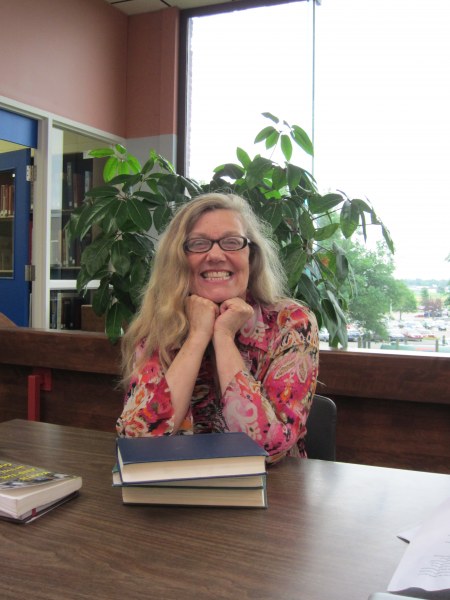 Dr. Jean Mitchell is an associate professor of anthropology at UPEI with extensive research and project experience in Indonesia, India, and the South Pacific nations of Kiribati, Solomon Islands, and Vanuatu. In the role of UNESCO Chair in Island Studies and Sustainability, Dr. Mitchell will take a broad perspective on small islands' sustainability across the intersecting socio-economic, cultural, aesthetic, and environmental domains. Among other things, she will serve as an effective conduit for transferring innovative ideas; developing connections and collaborations; and contributing to research on small islands and the training of the next generation of island studies scholars and practitioners. 

Interested in the relationship between theory and ethnography, Dr. Mitchell has lived for extended periods of time in Indonesia, India and in the South Pacific nations of Kiribati, Solomon Islands and Vanuatu. In India and Solomon Islands she worked for the United Nations in health and urban development programs, while, in Kiribati, gender and fisheries were the subject of a year-long collaborative study. In Vanuatu, extended fieldwork in urban settlements culminated in the creation of the Vanuatu Young People's Project at the Vanuatu Cultural Centre. In this ongoing project young people are trained in research, advocacy and video production. These interests are present in her present work with a youth project in Hillsborough, Prince Edward Island.

Central to her academic work has been innovative ethnography that privileges collaborative approaches, promotes indigenous researchers and foregrounds the perspectives of gender and youth.

Her recent research on Tonkinese indentured labourers in (New Hebrides) Vanuatu, examines the connections between memory and ethnography, while her SSHRC-funded project entitled "Working Flash, Youth, Labour and Mobility in Vanuatu," explores various engagements with modernity. Most recently she has edited a book on L. M. Montgomery, through which she has pursued her interest in ideas of place and narration.
[Updated January 20, 2022]
---
About the UNESCO Chair in Island Studies and Sustainability
This Island Studies and Sustainability Chair, led by the University of Prince Edward Island and supported by various other universities and organizations, works to establish and expand academic and research programmes on Small Island Developing States (SIDS) and Sub-National Island Jurisdictions (SNIJs). It operates from the premise that SIDS and SNIJs are innovative, entrepreneurial and connected, not vulnerable, lacking and isolated. It builds North-South and North-South-South networks of knowledge and practice. In so doing, it assists in achieving the MDGs and proposed SDGs for SIDS and for the estimated 600 million Islanders worldwide.
The principal long-term mission of the Chair of Island Studies and Sustainability is to contribute to achieving the sustainable development of Small Island Developing States, a UNESCO priority since the articulation of the Millennium Development Goals in 2000, and to extend this priority to Sub-National Island Jurisdictions. To accomplish this, we propose to harness the insights and experience of island studies scholars, students, governments, and organizations worldwide, many of which the Chair-holder, the Institute of Island Studies, and our partners and supporters have already established.
One of the overarching themes of this initiative is the study and practical application of the sustainable development strategies available to small-island governments and NGOs, not only in SIDS, but also in SNIJs, of which there are more than 100 in the world, including Prince Edward Island. This is critical, since many small islands in larger "developed" states may face both challenges and opportunities that are also experienced by SIDS. However, unlike SIDS, their ambiguous jurisdictional status makes them less visible to study and adopt actions. In this context, the Chair takes into account the capacity that small islands have for implementing sustainable practices in socio-political, cultural-artistic, economic and environmental domains. In transferring innovative ideas, methods, technologies, and resources among islands, the Chair searches for commonalities within and between SIDS and SNIJs, thereby developing a deeper understanding and appreciation of the power of island jurisdiction.
---
About the UNESCO Chair programme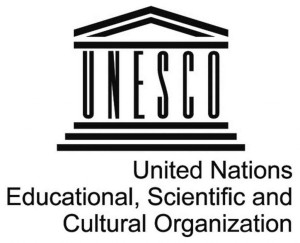 Launched in 1992, the UNITWIN/UNESCO Chairs Programme promotes international inter-university cooperation and networking to enhance institutional capacities through knowledge sharing and collaborative work.
The Programme supports the establishment of UNESCO Chairs and UNITWIN Networks in key priority areas related to UNESCO's fields of competence – i.e. in education, the natural and social sciences, culture and communication.
Through this network, higher education and research institutions all over the globe pool their resources, both human and material, to address pressing challenges and contribute to the development of their societies. In many instances, the Networks and Chairs serve as think tanks and as bridge builders between academia, civil society, local communities, research and policy-making. They have proven useful in informing policy decisions, establishing new teaching initiatives, generating innovation through research and contributing to the enrichment of existing university programmes while promoting cultural diversity. In areas suffering from a dearth of expertise, Chairs and Networks have evolved into poles of excellence and innovation at the regional or sub-regional levels. They also contribute to strengthening North-South-South cooperation.
Today, the Programme involves over 700 institutions in 126 countries.
---